Song Mao Basecamp
In September 2020, We had just purchased our first car here in Vietnam and the horizons just became a lot closer. We could finally start exploring more of the country with our own transport. Our first real drive was from Saigon up the coast towards Cam Ranh. Corona was affecting the outside world but for the moment, Vietnam seemed to have a lid on it.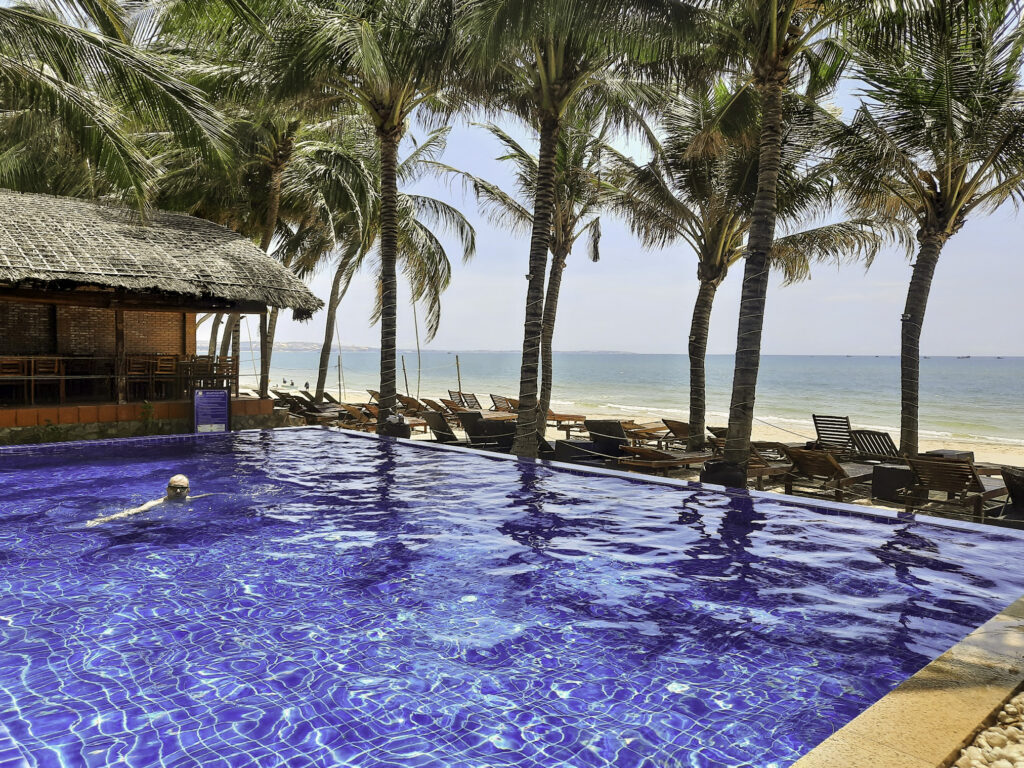 We had passed through La Gi, stayed a few nights at an empty beach resort, same in Phan Thiet and Mui Ne, only a handful of domestic tourists or expats around. Not bad if you don't like crowds.
Onwards
Up early on the morning of our departure, I had us plugged into Song Mao for a 10am arrival. As we were based on the coast, we moved northwards along it on DT716 at a leisurely pace. Of course we got side tracked by the coastal views. We stopped every now and then to enjoy the beautiful scenery. Moving by car is of course a different vibe to a motorbike, less exposure, less taxing, but moving by a car in which you are in command, is also quite unique here. You stop when you want, not when your Vietnamese driver wants to.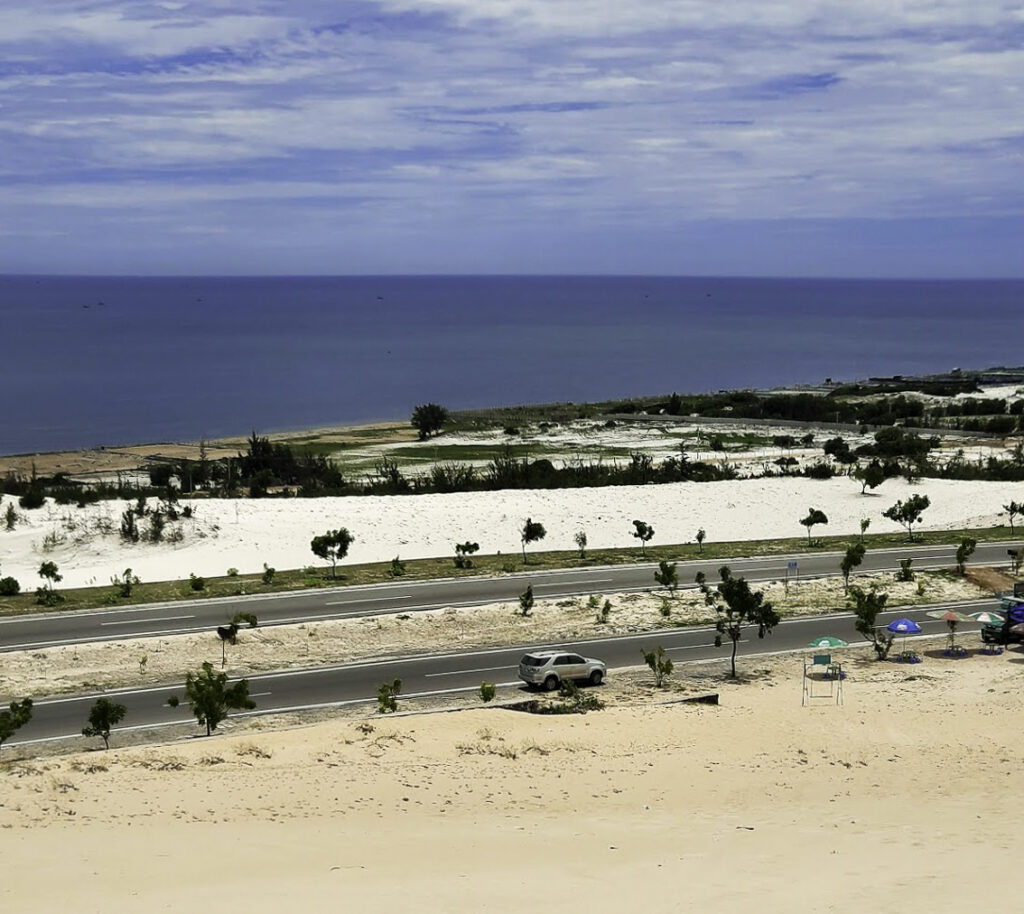 Drive DT718 to Phan Rí Cửa, then left onto the good old QL1 towards the town of Bắc Bình, entering the busy town from the east and turning onto Thống Nhất northwards and heading out of the town. It's a nice little road out towards Song Mao town as I called it but in reality, is called Phan Lý Chàm
A bit of a one horse town, typically sun scorched and sleepy rural Vietnam scenes everywhere, we continued on Thống Nhất and my navigation system started banging on that we had arrived. Now for the fun part.
The road we are on, elevated from fields either side, seemed to stretch on way past what I guessed to be Song Mao Basecamp on the left of me. I couldn't see anything yet. I turned left off the road onto the soft, semi mud-semi solid fields. From thereI took a 45 degree run towards my perceived end of the runway. I had a vision in mind from my ariel survey pictures.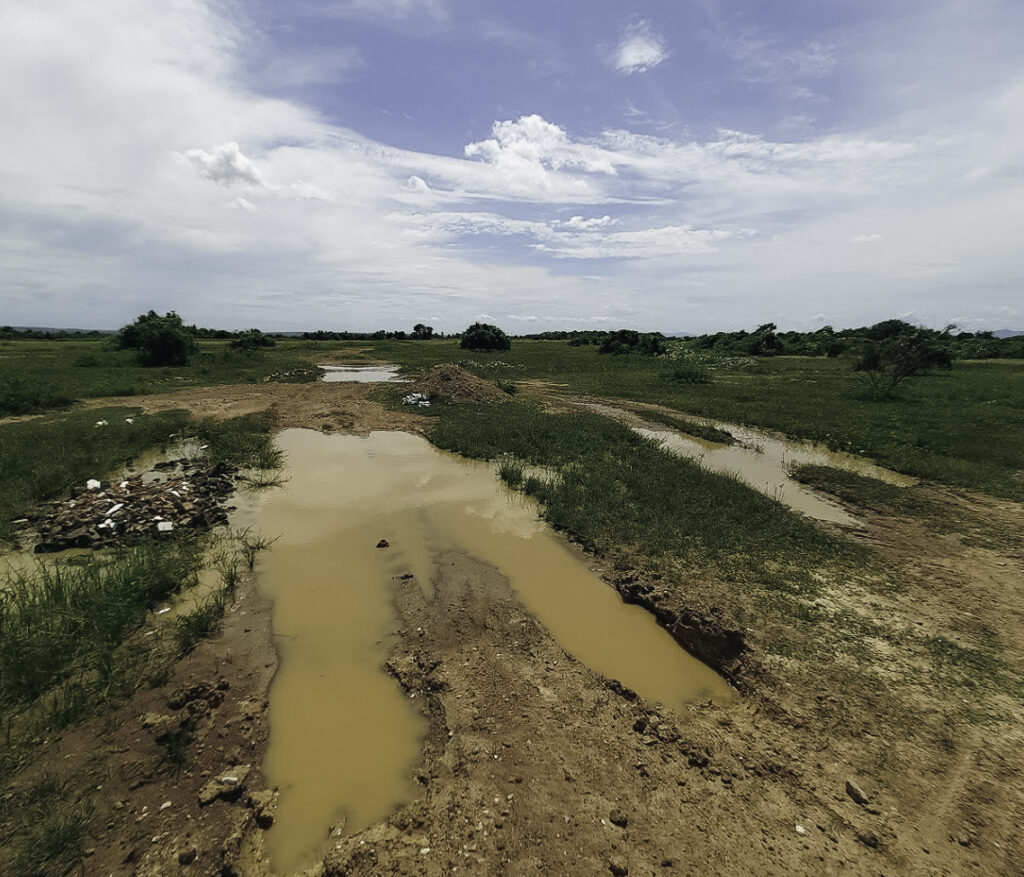 Bearing in mind, this was the first time I had done off-roading in this machine, I ploughed straight through a potentially axel busting bog a tad too fast, and with my co-pilot letting her feelings known I calmed down, slowed down and reset my approach to driving through fields. But I was very excited.
Song Mao
Established as early as 1963, the Song Mao Special Forces Camp was a long standing stronghold near the foot of the southern highlands. Originally it was occupied by Detachment A-113 of the US Special Forces. Over the years many other units from the 101st Airborne, The Cavalry, ARVN units and even Australian SASR lead MIKE Force outfits made their rounds at the camp. Although not as much heard of as Khe Sanh or Camp Evans, this little outpost was the scene of much action during the war and did play its part in the overall effort.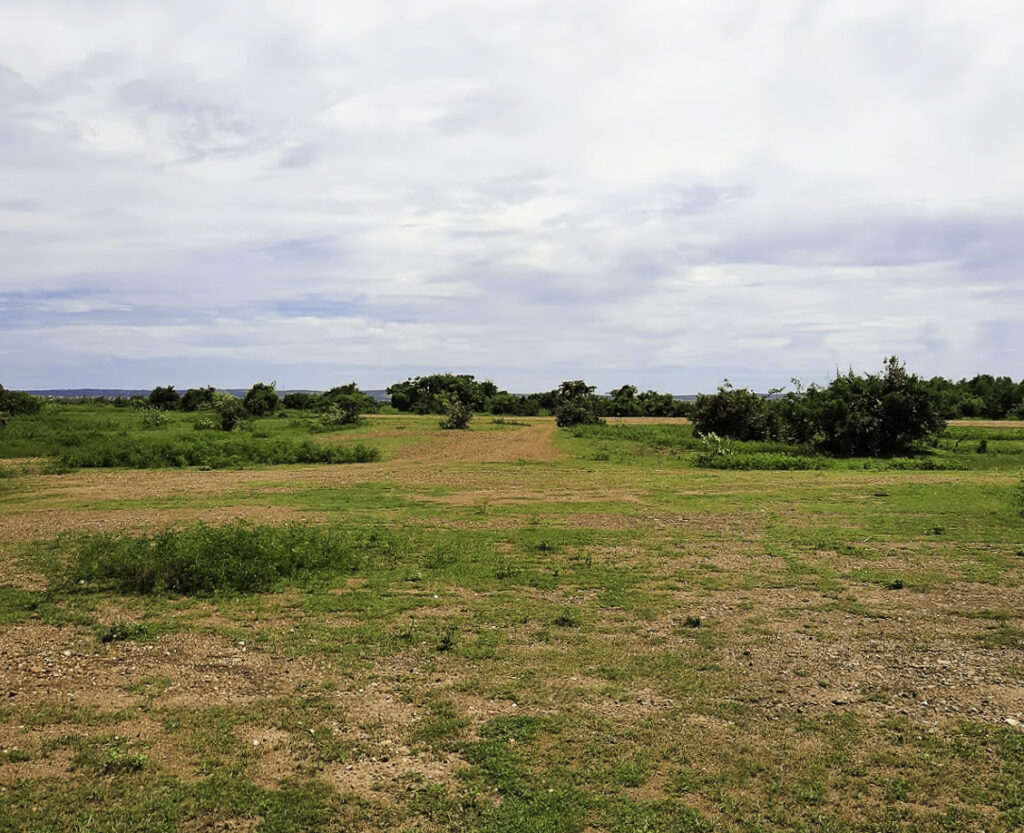 From recollection, runways were 09/27 and as I passed through some bushes, I emerged onto the very end of the former runway 27. A very clear and very clean 3000 foot flat space lay in front of me. I stopped the car and got out to put a foot down on the ground.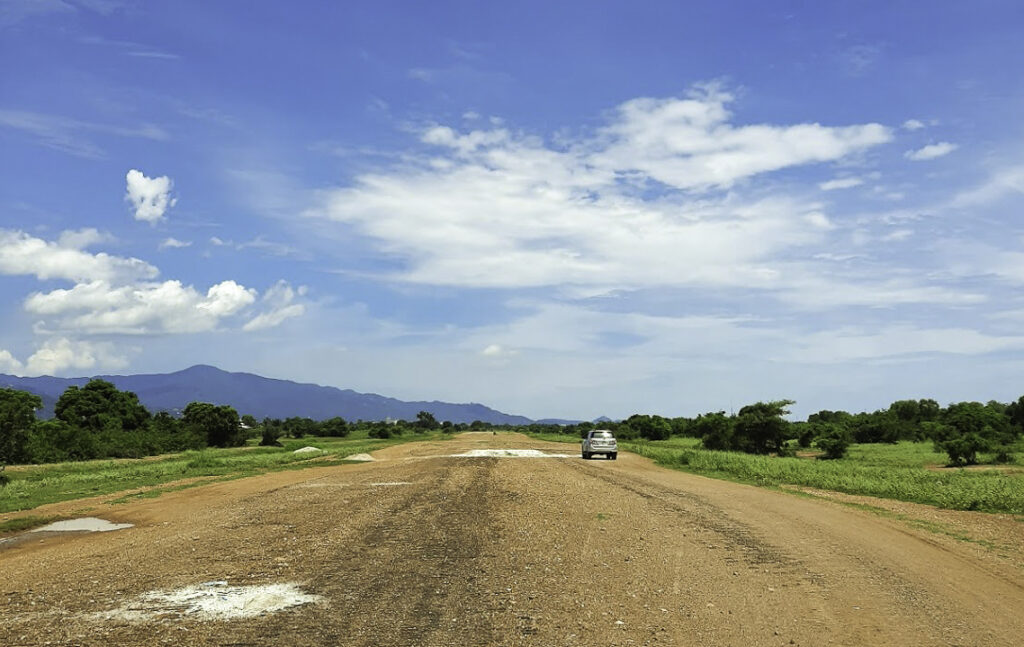 Surface wise, all the PSP is gone, but I can still see tarmac with the imprints of the mats. There we also some stone working around the edges of the runway. We rolled down slowly, off to the left of 27, a beautiful large lotus pond and a herd of buffalo, accompanied by a farmer, who gives me a wave a shouts something in Vietnamese which I assume to be " bit too hot for a runway inspection no?" however its all good and friendly. The runway is unobstructed from end to end and as we backtrack to runway 09 a few motorbikes pass us and wave. And as so often encountered in Vietnam, smiles are exchanged.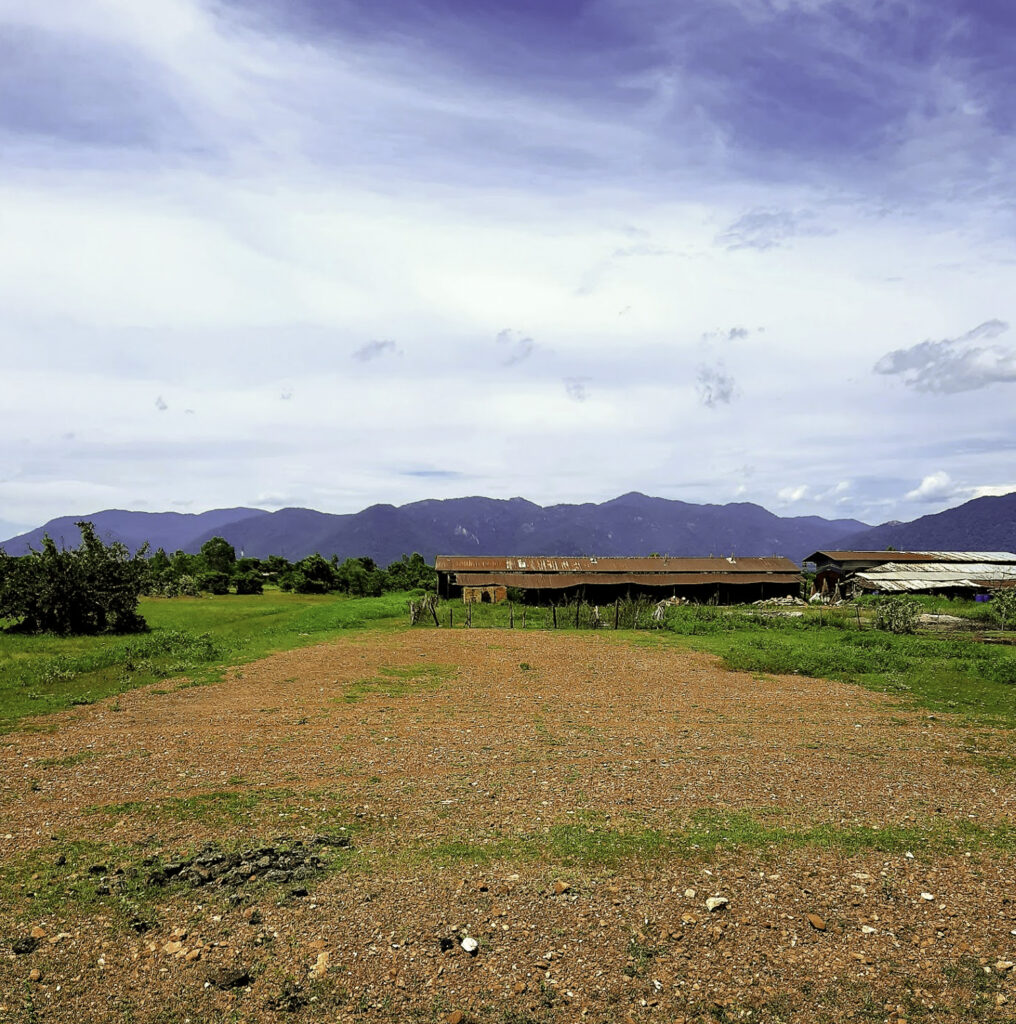 Towards the middle of the runways is the old apron area or ramp which now seems to house some kind of mill and a few huts with washing lines drying clothes in the scorching sun. I give this a bit of room as it's someone's dwelling, but again the start of the ramp is flat and well built.
We rolled back towards the end of 09 now, facing back towards Song Mao town. I took note of the topography, those dark green hills about 5-10k away, the bluest of blue skies today, the colours around here are so vibrant. Who else stood here where I did in the 60s or 70s wondering the same thing?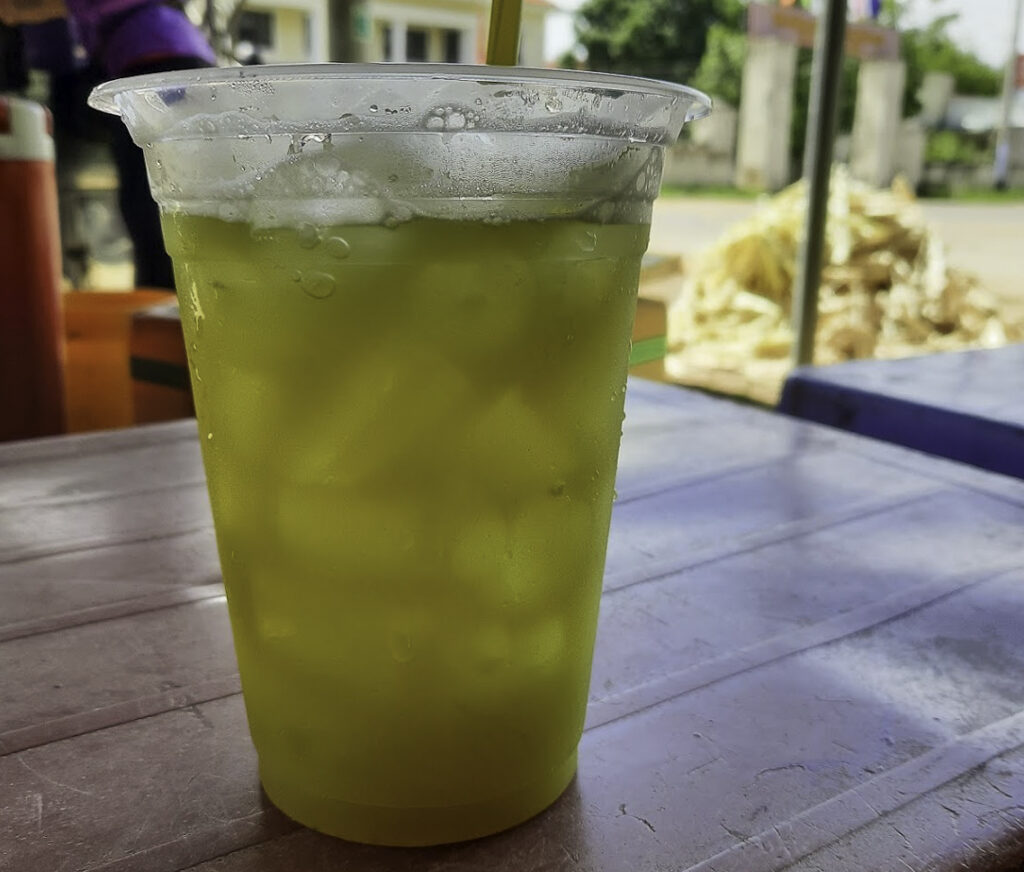 Its borderline combustion temperature now, so time to move out and find something cold to drink. Back towards SongMao town, we pass a Nước Mía / Sugar Cane juice roadside beside a beautiful railway station, which is certainly of the 1960s era.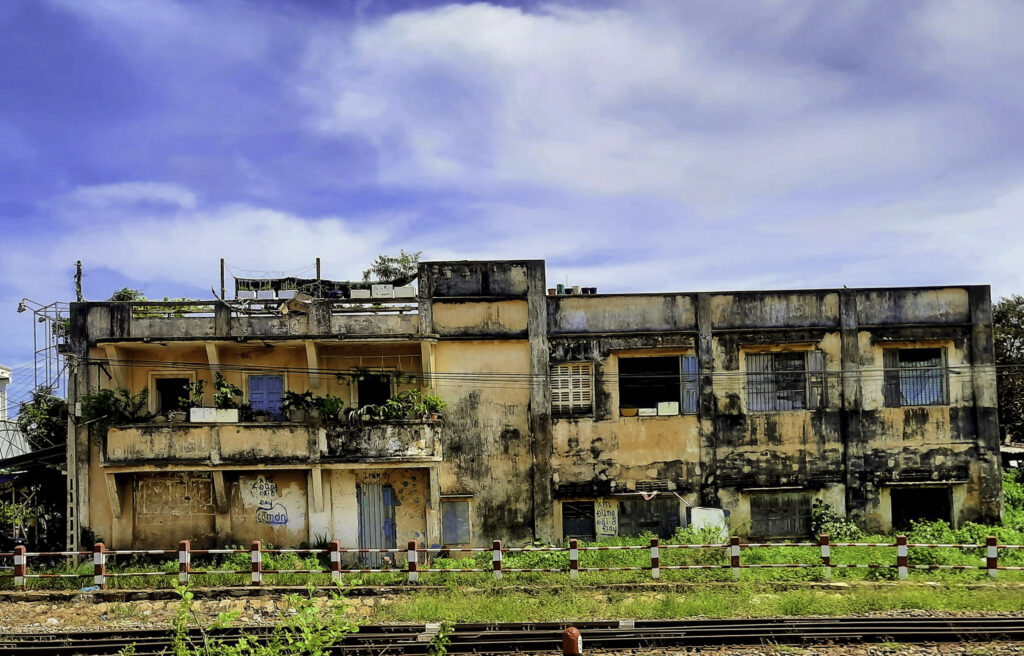 Mission Successful. Memories Locked in and on to the next.
CMC
How to get there:
Song Mao Basecamp or Firebase Song Mao ,lies 50k north east Phan Thiet, and 60k south west of Phan Rang, smack Phan in the middle of the two and north of Route 1 (QL1)
Coordinates: 11.26°N 108.491°E