Fire Support Base Burt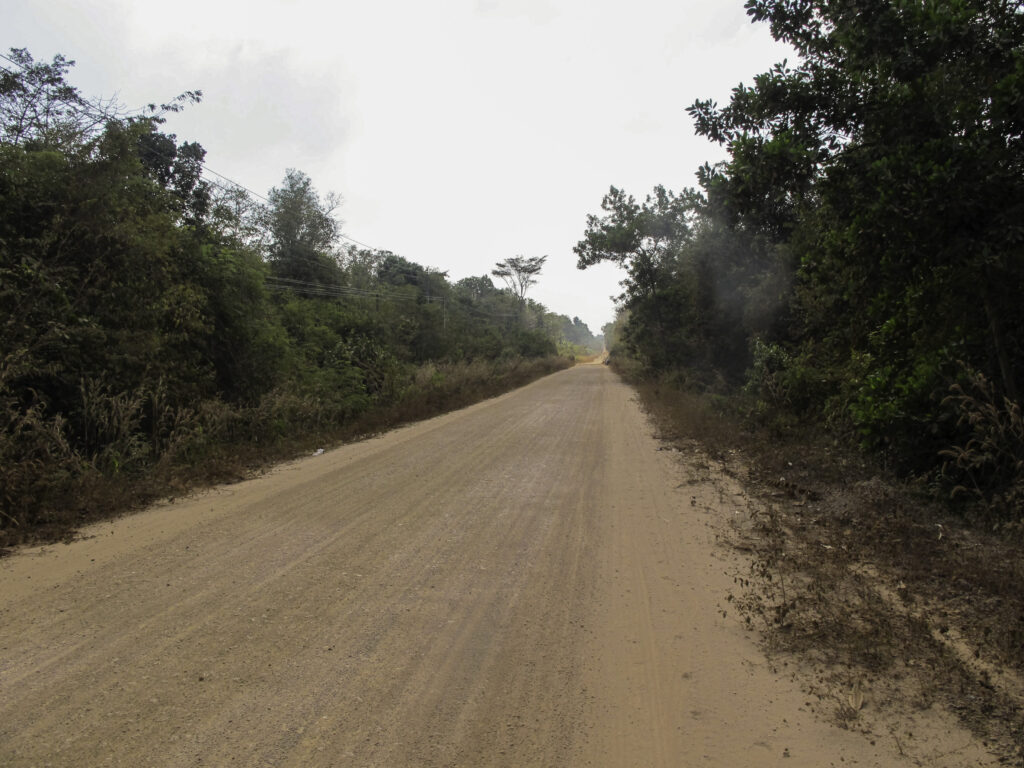 In an especially remote location in northern Tây Ninh province, less than 10 kilometers south of the Cambodia border in a patch of dense jungle is the site of the famed Fire Support Base Burt. FSB Burt was the site of the Battle of Suối Cụt on 1-2 January 1968. This battle was the inspiration for the second half of the movie Platoon. Film director Oliver Stone was one of the base's defenders, as was Vietnam War novelist Larry Heinemann.
Part of a wall of US Army installations that traced the frontier from Phước Vĩnh in Bình Phước province southwest to the Fishhook region and the Parrot's Beak region northwest of Saigon, Burt's role was to help bolster the capital city and its periphery from PAVN and NLF incursions into Vietnam from Cambodia. Today, this part of Vietnam is desolate, and the forests here are thick. My coordinates had me turn south from Provincial Road 794 onto a dirt road, and ride south for about five kilometers. I stopped when I landed at the spot. The site is unmarked, unheralded, and doesn't get many visitors, so I couldn't be sure if I was in the right place.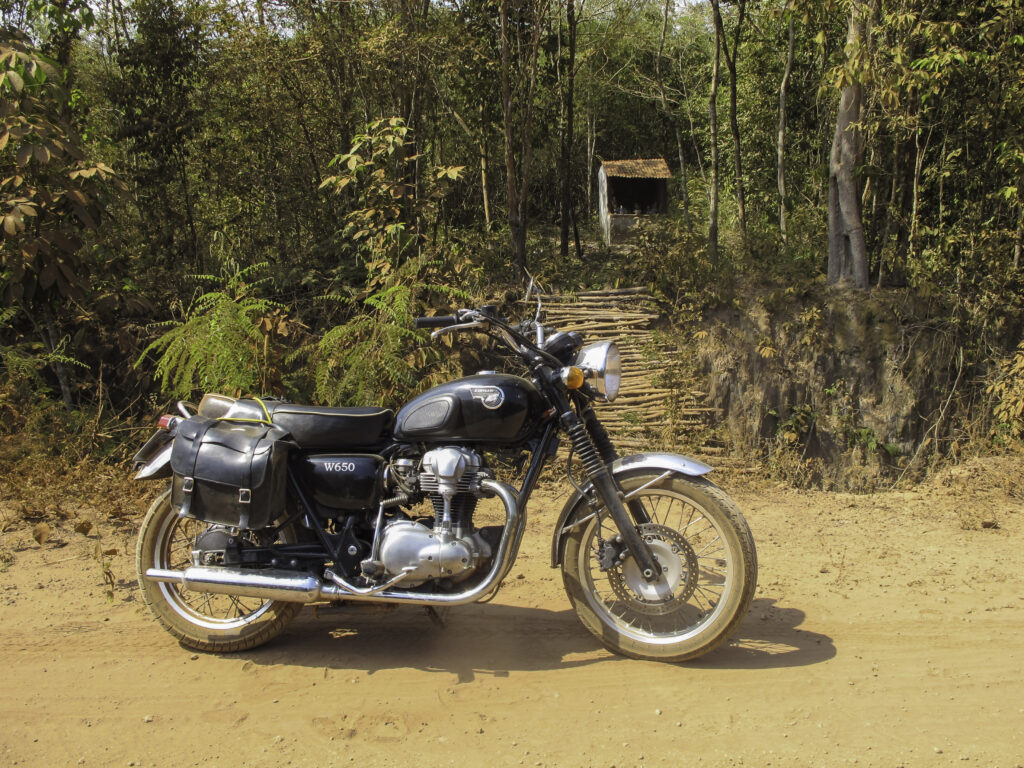 Yet I knew from maps that FSB Burt was bisected by a dirt road in 1967-68, much like the dirt road I was on. Upon noticing a small homemade altar with a stuffed joss stick bowl on the side of the road near where I'd stopped, however, I knew. Homemade altars can be a clue that you've stumbled onto a Vietnam War site, especially when that altar is in the middle of the forest. They don't appear at random. They're usually erected by people living nearby. Vietnamese are afraid of wandering spirits, and battlefields are full of wandering spirits. The altars are there to recognize those confused ghosts and calm them down from their perpetual confusion about their existence. Yet the FSB Burt site is surrounded for kilometers on all sides by jungle. Nobody lives here. Battle veterans or MIA investigation teams likely installed the altar.
In late December 1967, all sides had agreed on a 36-hour ceasefire to take effect over the New Year period. The U.S. Army units from the 22nd Infantry, stationed at FSB Burt, had no reason to believe that it would be respected, particularly as elements of the 22nd had gotten hit over Christmas that year during another truce period. On New Year's Eve 1967, ambush patrols from FSB Burt encountered light contact a mere 200 meters from the base perimeter. Contact was made again the next evening, 1 January, and shooting was followed by sporadic mortar fire onto the base. It intensified as the evening wore on, with 200 more rounds falling on Burt between 11:30 and 11:45 that night. At 12:01 AM, the first of several human wave attacks descended on Burt. It turned out that the base was surrounded by about 2500 PAVN regulars and NLF troops, concentrated in the jungle to the south. The fighting was extremely close and hand-to-hand, and Communist troops penetrated the base perimeter several times.
More wave attacks followed throughout the night, and the battle was so close that the Americans had to horizontally level their howitzer barrels and fire 'beehive' rounds, filled with up to 8,000 flechettes, directly at advancing ground troops. Airstrikes, artillery, napalm, cluster bomb units, and Spooky Gunships were also called in, and FSB Burt commanders even had to order strikes on their own positions. By 5:00 AM on 2 January 1968, the Communists began to melt away back into the jungle, leaving behind nearly 400 fallen soldiers, many of which were piled up around American bunkers and fighting positions. The Americans lost 23 soldiers, with nearly 150 wounded. As the sun came up and the battlefield quieted, the Army got to work cleaning up, putting out fires, and bulldozing the dead into mass graves, as seen in the final scenes of Platoon.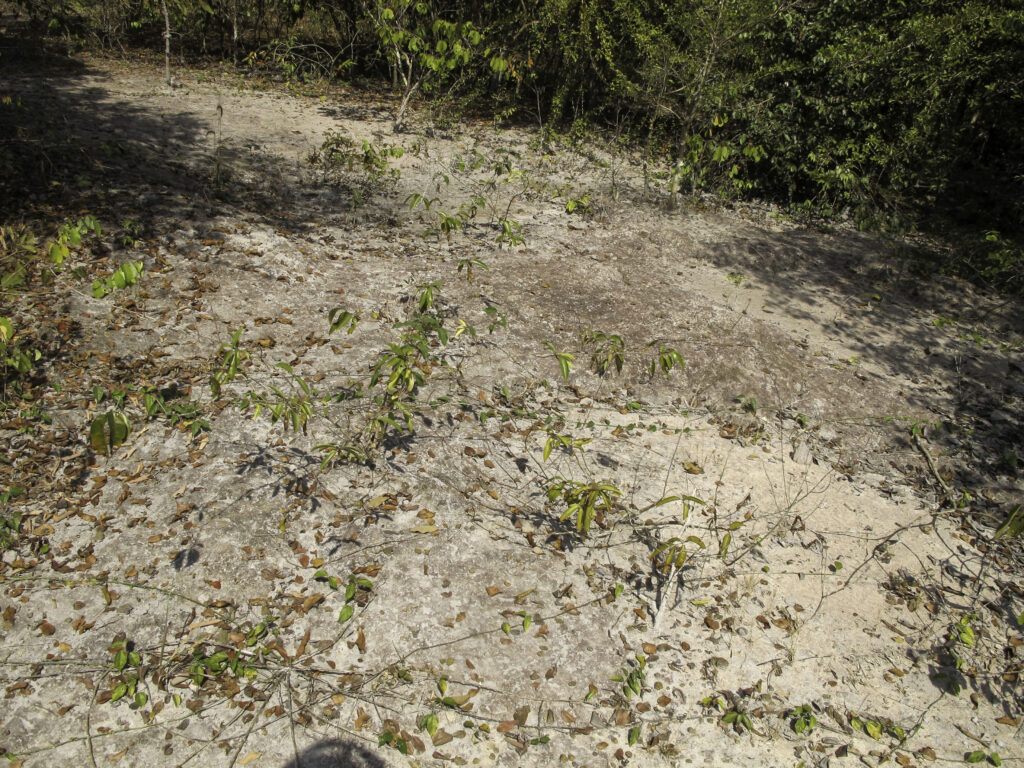 The jungle has reclaimed Burt. Photos from 1967 show that Burt was a circular clearing in the forest; everything had been cut down to build this temporary base. It's unlikely there would have been permanent structures here, HQ, gun positions and fighting positions would have been foxholes and sandbags. Thus, nothing remains. I visited in late December, which is the dry / cool season in Vietnam. Yet temperatures in winter can and did climb to about 37 degrees (99 F) by 10:30 the morning I was there. As I arrived to the site, I visited the small shrine, lit three joss sticks and said a prayer for the men who gave their lives here before I continued into the thick woods. Before entering, I told myself I'd explore for 30 minutes and then get out. Given the heat and landscape, it would have been very easy to quickly get lost and exhausted. This location is very remote. In the dry jungle, little evidence of a battle remained, though I noticed craters and other landscape features that suggested that they could have once been firing positions or foxholes. I got disoriented and dizzy several times, and my senses were heightened in an atmosphere that I characterize as heavy. The jungle was so dense at FSB Burt that morning that it felt like dusk.
At one point I encountered a huge crater, possibly 60 meters by 60 meters. This was a hard feature to understand, as there was nothing else like it in the jungle. I thought that it could have been an artillery position, so I descended and explored the pit and the walls of the crater. I came back up no closer to a conclusion and kept on moving. Later that day, through research and sharing my description with people involved in MIA searches, I learned that I had walked through a site that was once a mass grave of Vietnamese soldiers. One that was dug and filled with American bulldozers just as the last American troops were evacuating after the battle, only to be dug up again years later by the Vietnamese Government.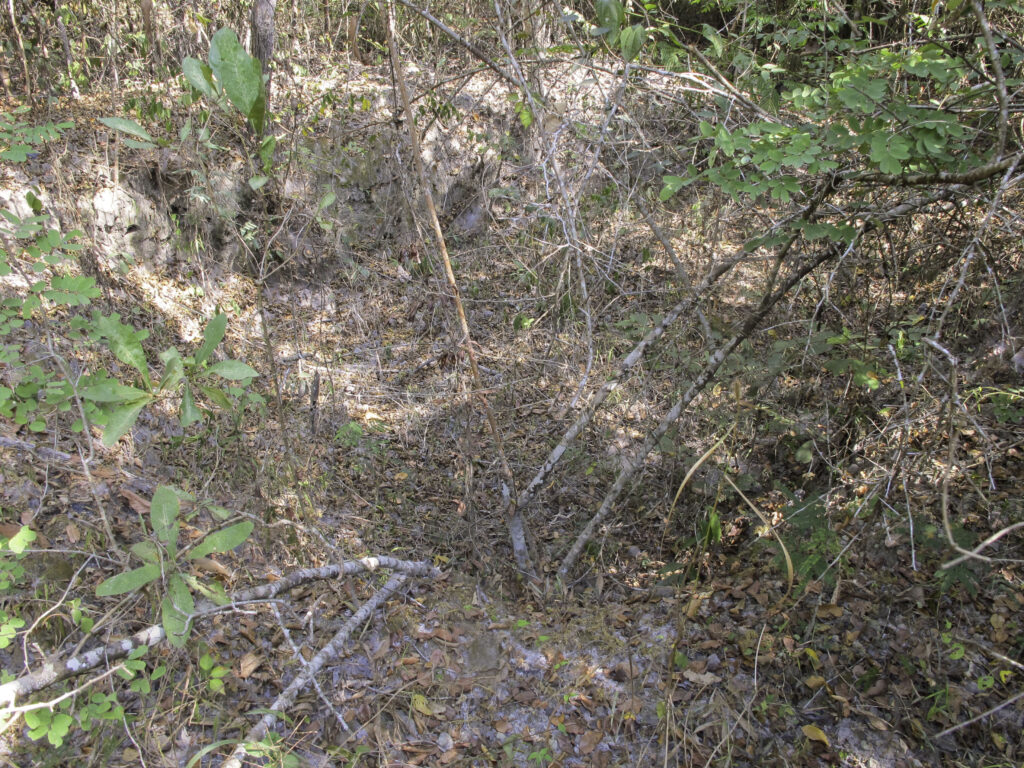 Close to four hundred North Vietnamese troops killed in 5-6 hours is a lot. The feature suddenly made sense; I had been exploring an exhumed mass grave. After the war, the Vietnamese government sent specialists to battle sites to exhume bodies from these mass graves. This effort continues to this day, and the goal is to get their remains home to their families or rebury them in formal liệt sĩ ("martyr") military cemeteries.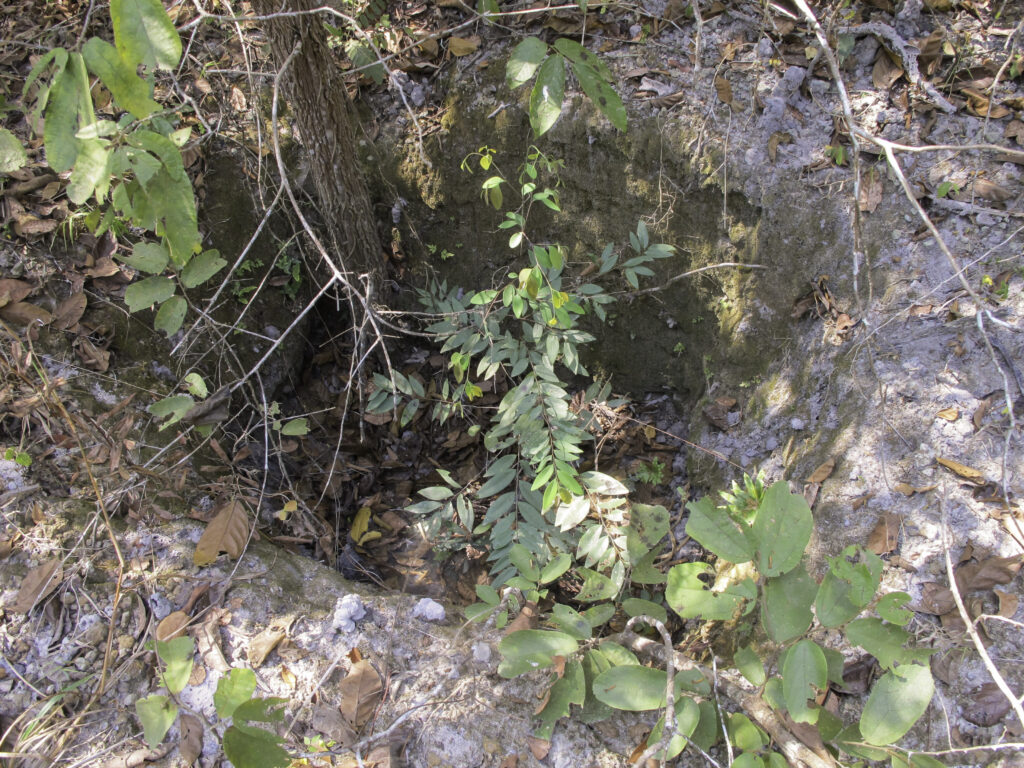 At that point, I got out of the jungle. Having seen maps of the base, it's clear I was near the center of the former FSB Burt. Yet I'd only scratched the surface of the expanse of the battle. Like many places from the war, FSB Burt isn't marked, reminding the explorer that this country is speckled with hundreds of monumental sites that take some digging and determination to find.
How to get there
FSB Burt is a 130 kilometer drive which proceeds north on historic Highway 13 ("Thunder Road") through Bình Dương and Bình Phước provinces. Turn west at An Lộc onto the provincial road, and let your coordinates lead the rest of the way.
Decimal coordinates: 11.582661 106.369776
SB
Continue reading
The nearby Dau Tieng Base Camp still has its runway fairly intact and some old structures such as the swimming pool that was used by GIs during the war.