Hamburger Hill – The Last Patrol
In 2012 I did my first visit to Hamburger Hill, or Hill 937. Little did I know then that it was the starting point of what has become the extensive history project it now is.
I first met Frank Boccia in a history group online in 2015. Frank was a Platoon Leader during the battle and wrote an excellent book about the battle called "The Crouching Beast" and I recommend it to anyone who wants to learn about the battle. In my view it is one of the best books written about the Vietnam War. I was honroed to get to know Frank a bit and we exchanged material about the hill. I received very valuable information from Frank about specific locations along the different ridges where the battle was fought. That data has been instrumental for me at my last two visits to Hill 937. Sadly, Frank passed away in 2016 and I continued visiting and exploring other war sites around the country.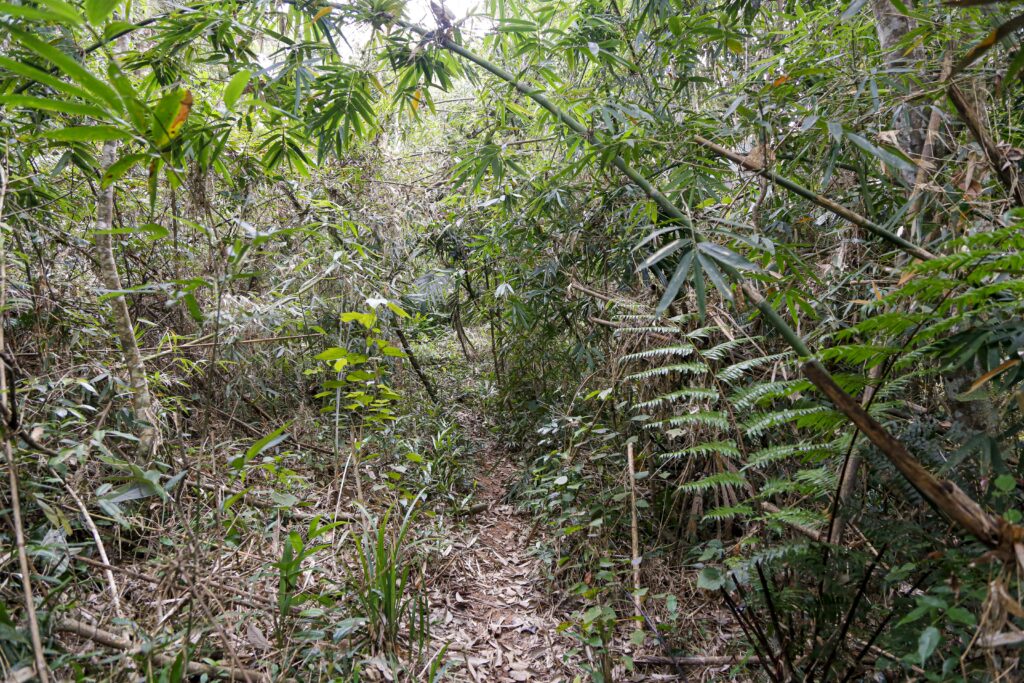 In 2019, I did a video, working with Rakkasan veterans Mike Smith, Bob Harkins and Dennis Helms based on footage from my visit to the hill that year with voices from Dennis and Bob. This was for the 50th anniversary of the battle in May that year. We stayed in touch and I continued my research. In May 2022 I was finally able to attend the Hamburger Hill reunion in Clarksville TN. and Fort Campbell KY. It was truly amazing to finally meet the men I had gotten to know remotely over the years. I enjoyed a week filled with activities and witnessed the true and deep brotherhood these men share.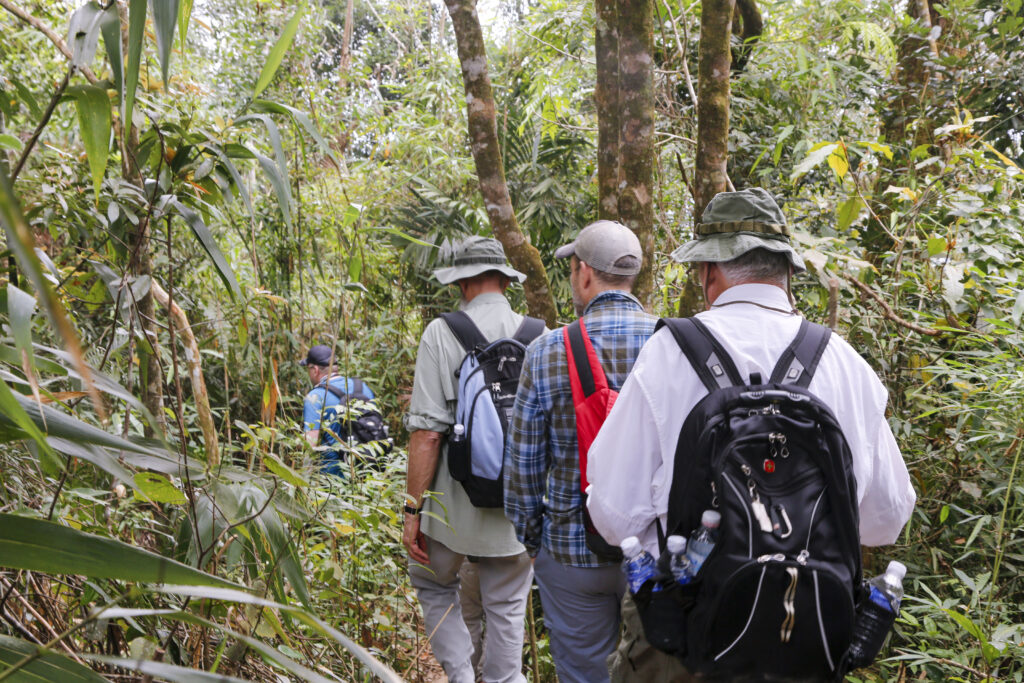 I was able to sit down with several of the veterans for video interviews. My intention was always to use them together with video footage from the hill which I thought would make a compelling story.
The Last Patrol
In February this year, 2023, I had the opportunity to travel back to the hill again. This time together with two veterans, John Snyder and Mike Smith, and the rest of the NamWarTravel team Ciarán McCann and Stephen Berlinguette. For a few days we came together and enjoy a week together where Mike and John got to re-visit Vietnam and the hill and we as wide-eyed youngsters (all is relative) did our best to make sure they would get as much as possible out of this journey.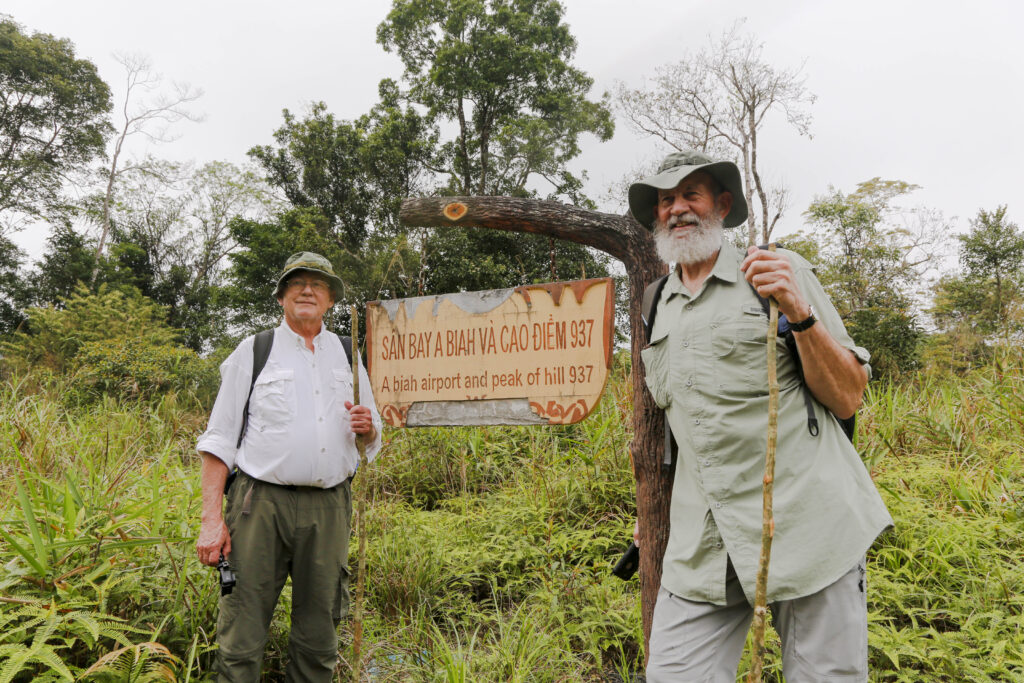 After the strenuous walk up the hill on the southeast side, we started our descent down the jungle covered northwest side where The Rakkasans fought their battle. We walked, climbed and slid down the hill to get to, for Mike and John, well known locations and positions they hadn't been to since those days in 1969. "The Clearing" as known from Boccia's book was where John and his platoon fought hard the first days of the battle and where Mike with his Delta Company was involved in a heavy and violent battle all day on the 18th of May.
Once below "The Clearing" we continued down towards the locations where first Bravo and later Delta Companies had their Company CPs. Finding ourselves far from the summit and running out of time, we decided to turn back. The original LZ where also the Battalion CP was located was still several hundred meters away and we realized it wouldn't be possible to get that far this time. Gotta have something saved for the next trip.
As we ventured back up the hill, Mr Vu from Annam Travel, our trusted guide and team partner, asked Mike if this was his last patrol. Mike said it was.
This video is the result of interviews I did with John Snyder, Tim Logan and Dennis Helms who all were in 1st Platoon, Bravo Company, Frank Boccia's men, and video footage from our visit to the hill. It is the first in the series that I, inspired by Vu's comment, have named Hamburger Hill – The Last Patrol.
I hope you will enjoy the video. As I finish more videos in this series, I will post them on my Youtube channel as well as post them here on this page. Stay tuned and please contact me if you have any questions about Hamburger Hill.
JT