Hill 601 / Điểm Cao 601
Hill 601 is a former ARVN outpost about 17 kilometers north of Kontum along Route 14, which runs to Dak To. In 1972, ARVN soldiers posted to Hill 601 were attacked by PAVN units seeking to overrun this high position, which rises about 20 meters above the highway. This site is well marked, and it is featured in most tourist itineraries that include Dak To, which is about 30 kilometers north. Hill 601 is remote, and was one of the points where ARVN could monitor and interrupt supplies and troops coming off of the Ho Chi Minh Trail who intended to threaten Kontum.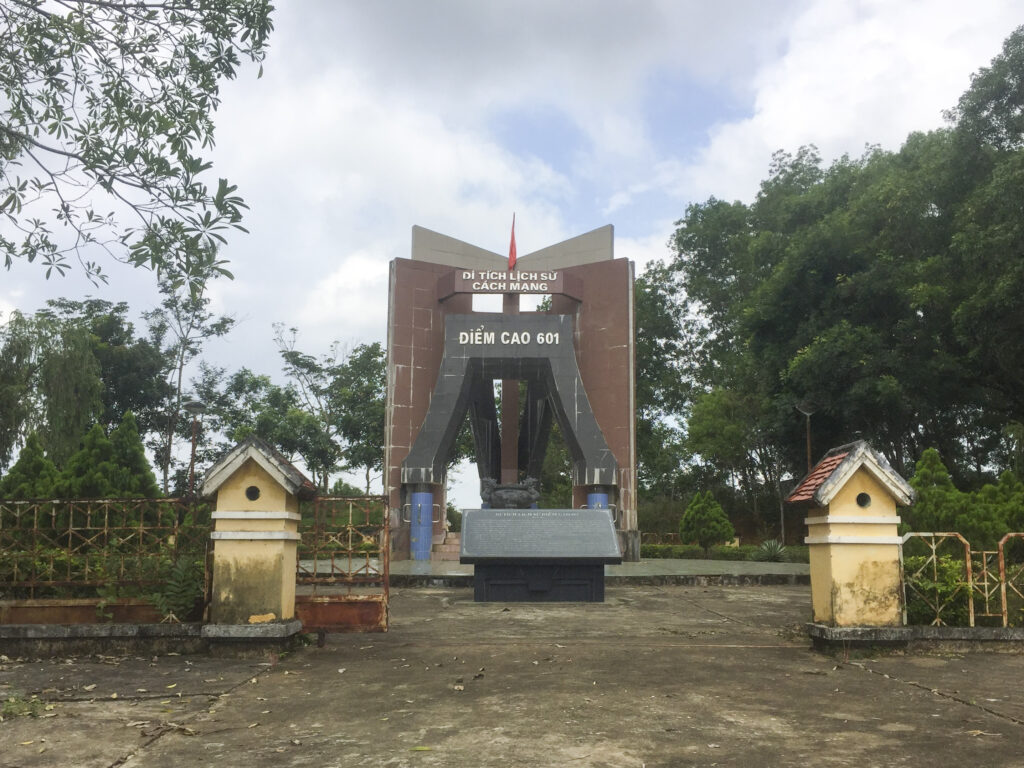 It is locally referred to as "Skull Hill." ARVN units stationed on the hill came under a fierce attack by the NVA in the spring of 1972. After hours of fighting the defenders started to lose their grip on the hill. South Vietnam President Nguyen Van Thieu was not prepared for a loss or a stalemate, so he ordered two ARVN Air Force fighters to attack Hill 601 while the ground combat continued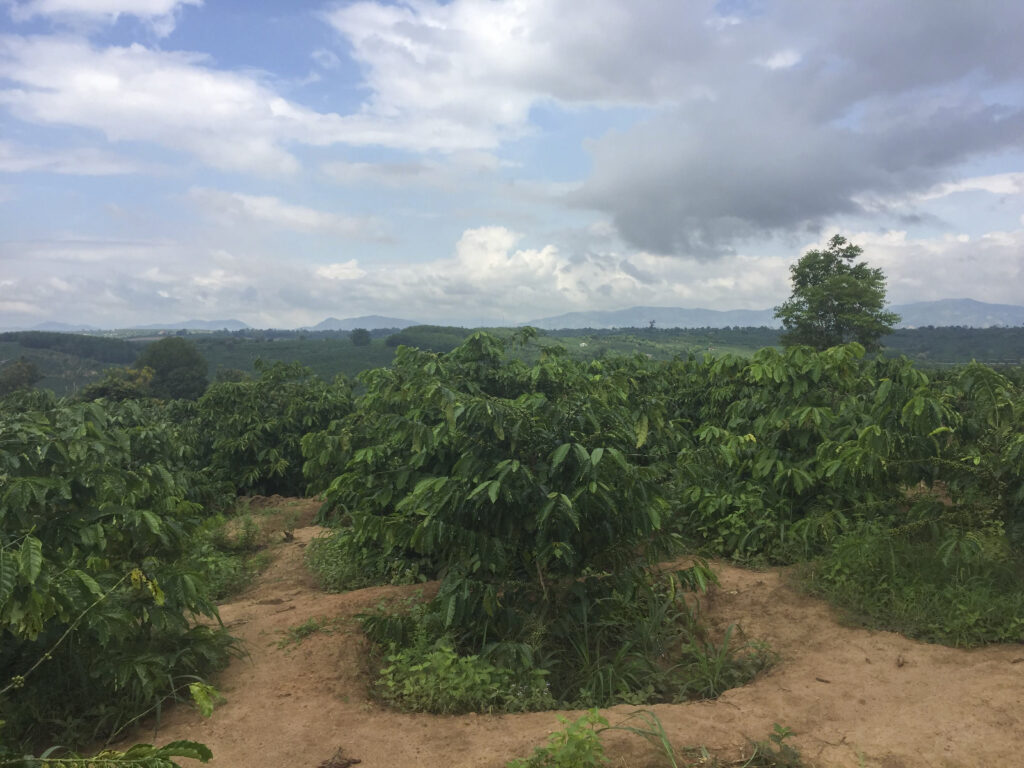 The ARVN troops on Hill 601 were not warned. Those two jets dropped numerous bombs and rockets on the hill. Many dozens of craters are still there. Soldiers from both sides were wiped out in the air attack. The final estimate for ARVN killed is 130 men, and there's only an unofficial number for PAVN losses: something in the neighborhood of 700 killed in action.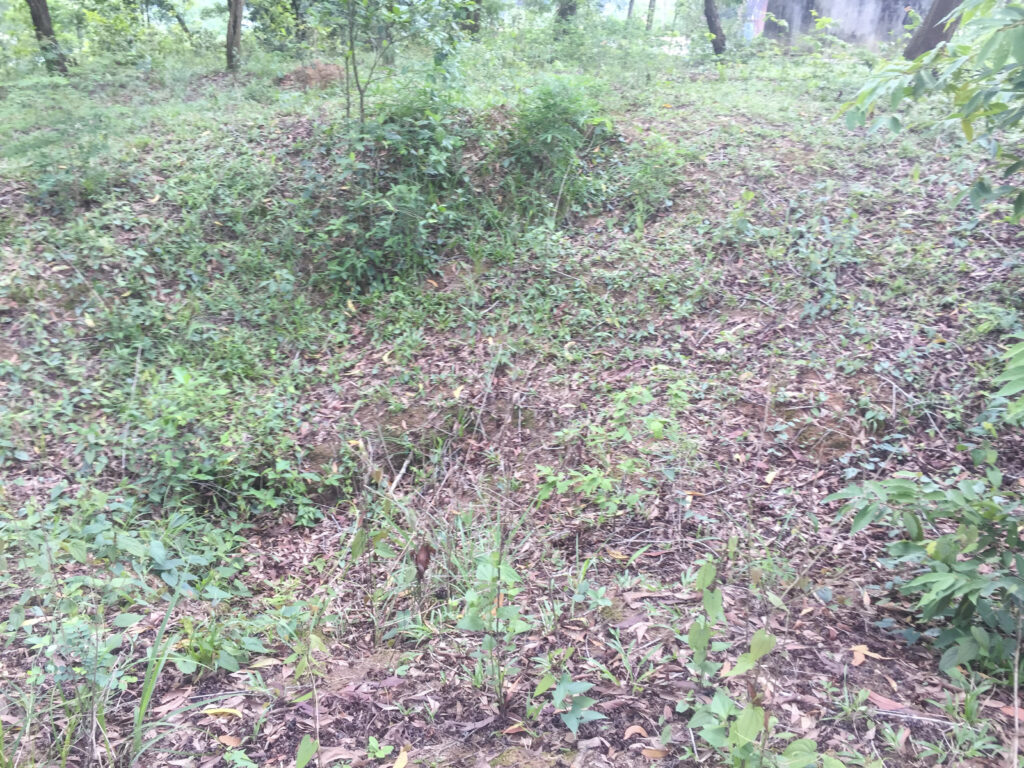 In the time after the battle, locals poked around the site wreckage and found numerous corpses and skulls. The northerners were ultimately interred in a government cemetery, and it's not clear what happened to the remains of the ARVN defenders. At the base of Hill 601, I met Mr. Hien, originally from Binh Dinh province. Hien was on a motorbike, and just happened to stop at the altar next to the site. He is probably in his 70s. He moved to this area in 1976. That year, he found three ARVN bodies left over from 1972, and buried them. He built an altar near the site, so people could pray for the dead here. Over the years, the altar grew to become a place for locals and travellers to stop along Highway 14. The altar became such an institution that it had regular visitors. Hien said that one local man would stop every day, light incense, and pray for those that fell on the hill.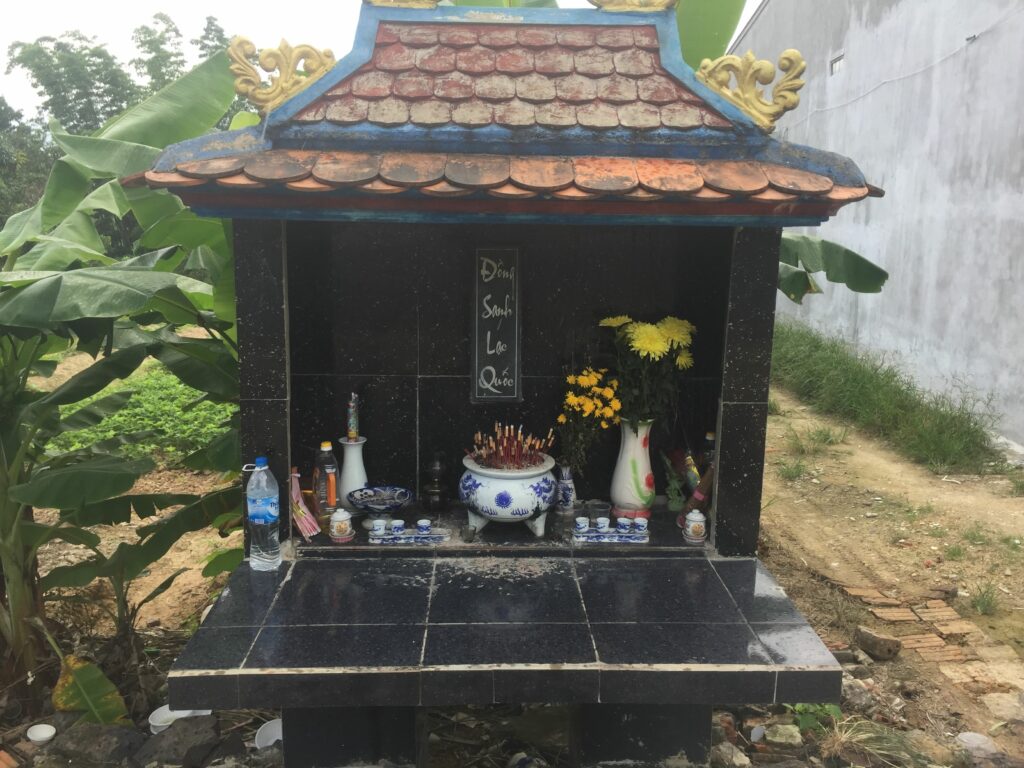 A few weeks previous, he stopped showing up. People had begun to wonder if he was ill or had died.The altar has an inscription with a dual meaning. "Đồng Sanh Lạc Quốc" can mean "we were born in the same country," but also can be interpreted as "co-born and country lost" or "the lost kingdom." As such, the altar straddles gray area between history and ideology, and the inscription has survived the years. It's a rare public statement in this country.
JT
How to get there
GPS Coordinates:  14.474377,107.933893