Quan Loi Base Camp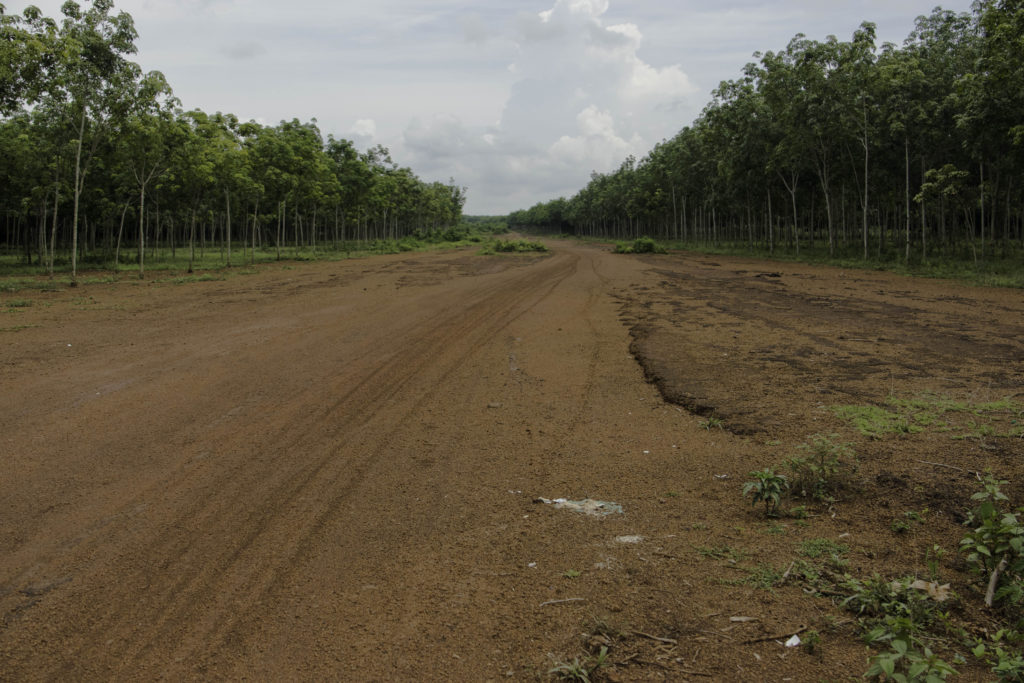 The area northeast of Saigon saw as intense fighting as anywhere during the war. It is a rugged region carpeted with thick jungle, rolling hills and criss-crossed with rivers and streams. With infiltration routes coming in from west and north, it was a highly active area for the PAVN and VC. To support the many operations they launched here, U.S. forces set up landing zones and fire support bases of varying sizes. Some became permanent installations that ended up being used all the time, while others were eventually abandoned after serving their purpose in a particular operation.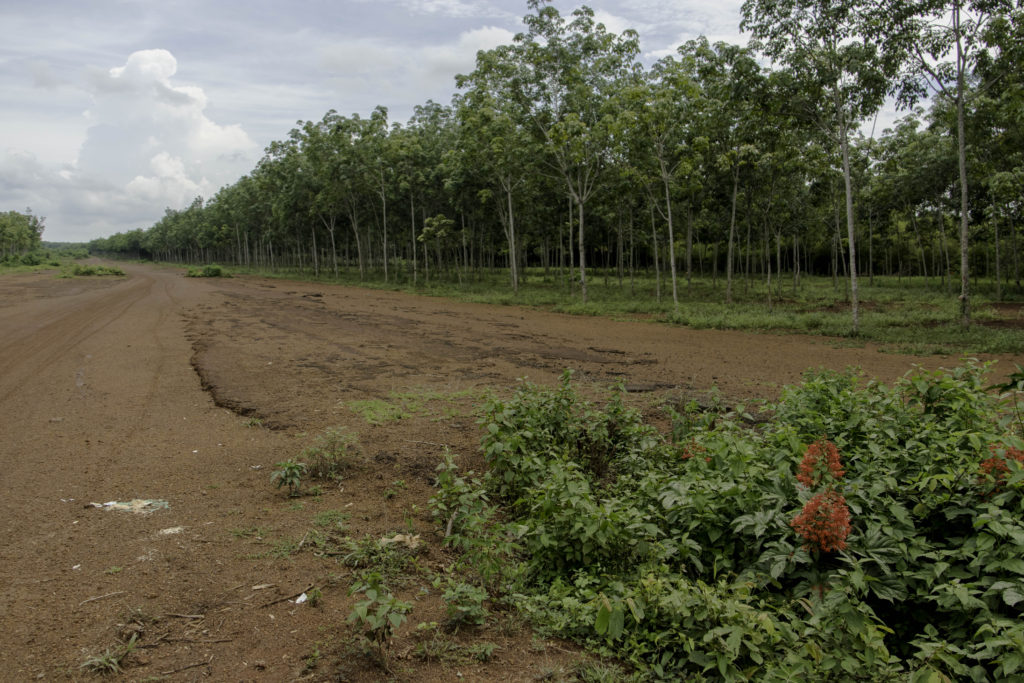 The Quan Loi Base Camp was established in 1966 for the 1st Infantry Division, in the general area were also other large bases such as Lai Khe Base Camp and Phuoc Vinh Base Camp. It was originally a French rubber plantation and the U.S. Army kept the plantation buildings and even the swimming pool. There was also a golf course next to the runway. In 1969, the camp was turned over to the 1st Cavalry Division who stayed here until after the Cambodian incursion.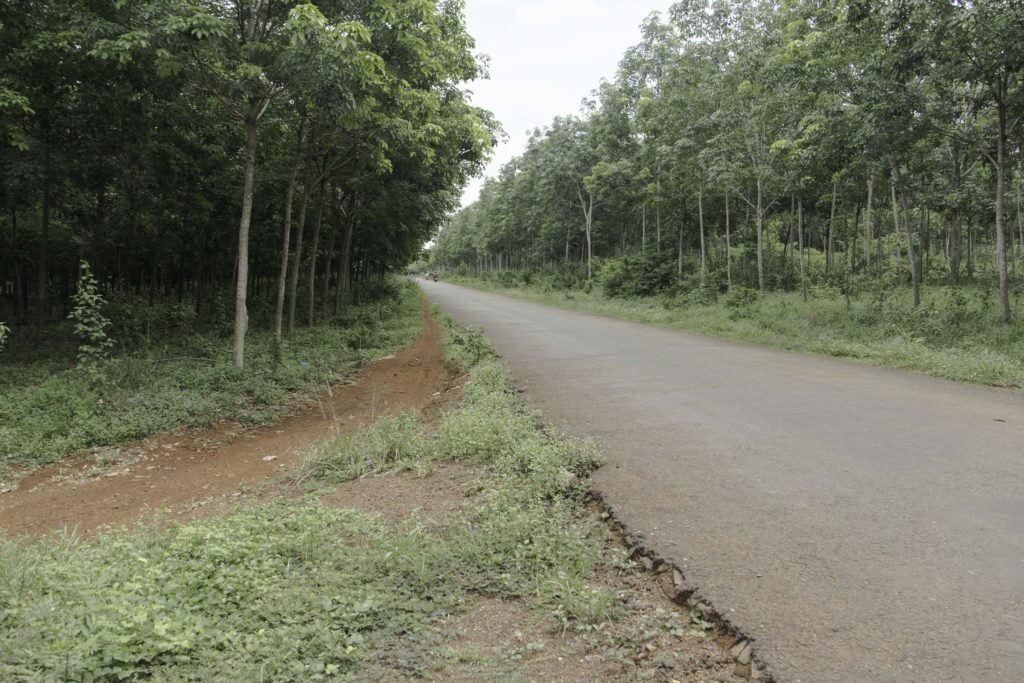 In 1972, PAVN forces overran the base during the Easter Offensive, holding it for several months until August when ARVN forces managed to wrest it back.
Visiting the area today is easy, it's just a short drive east from An Loc. The runway is still visible and possible to drive on, though it is hidden within a large rubber plantation. Most of the pavement is still there and there are a number of craters from bombs or rockets in it where bushes have sprung up. Apart from the runway, however, there is not much to see here in terms of remaining buildings.
At our recent visit it was very wet so we couldn't really access the areas outside the runway, but we believe there it should be possible to at least find remnants of the old French swimming pool and we did see what we think were berms from the camp.
With the runway easy to find, it is possible to make out where the rest of the base was located using old pictures as references. The perimeter and access roads are possible to drive on as well, since they are still in use. Make sure not to get too close to the People's Army's compound at the east end of the runway though.  Overall this is a destination we do recommend for the history traveler.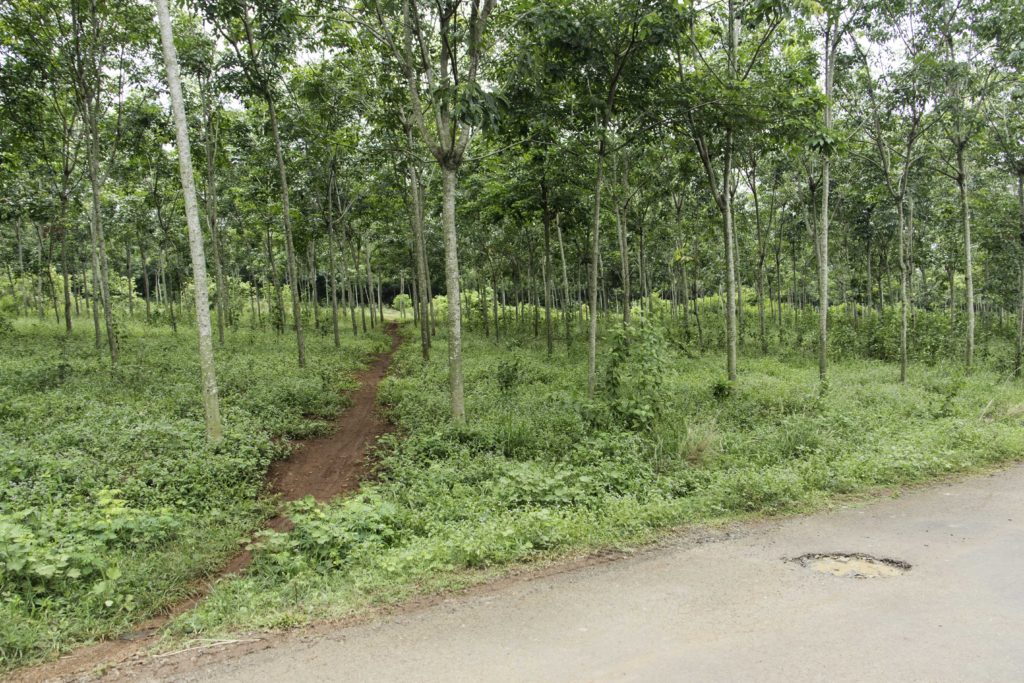 In our research before our visit to Quan Loi, we found this excellent website and we used it extensively to map our visit. It is run by veterans who served at Quan Loi during the war. We find quanloi.org to be the best online resource on the base with thousands of photos, stories and maps. We hope you will appreciate the current pictures and video from the base here as well as the war time information you can find on their website
JT
How to get there
From Saigon, follow the QL13 up to An Loc where you turn east and follow the smaller road No. 303 about five kilometers past the small town. About five hundred meter after the town there is a small road to the left leading up to the western end of the runway. Decimal coordinates: 11.674921 106.664814
Back to III Corps page>>>