Song Be Bridge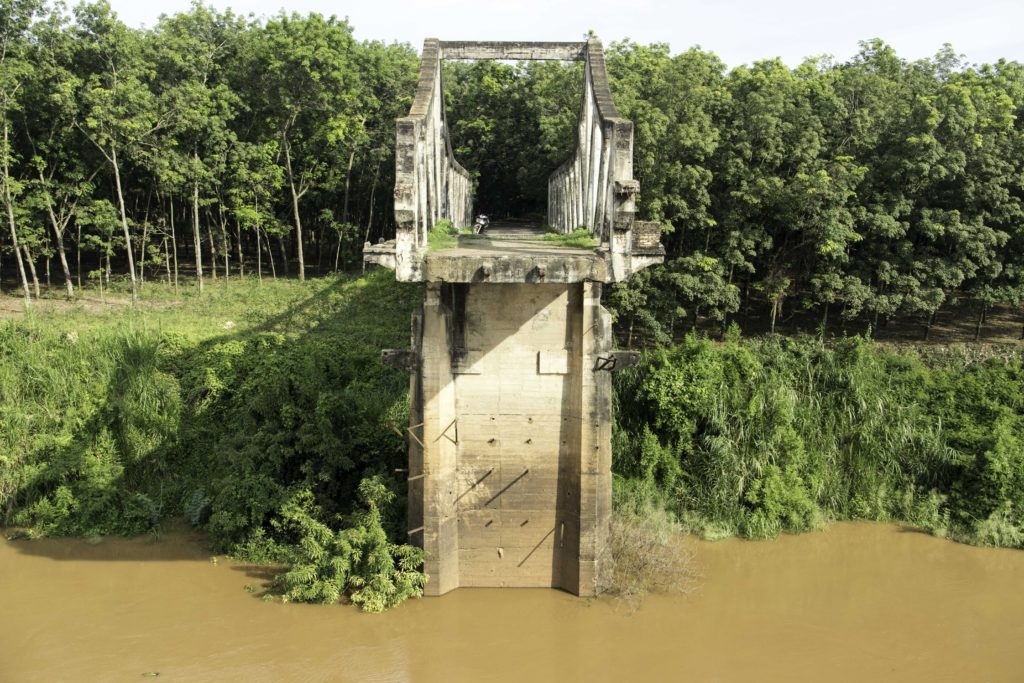 A few kilometers south of Phuoc Vinh Base Camp in War Zone D are the remains of an old French concrete bridge over the Song Be river. The bridge itself was probably destroyed by the Viet Minh during the war against the French, leaving a large gap between the two ends.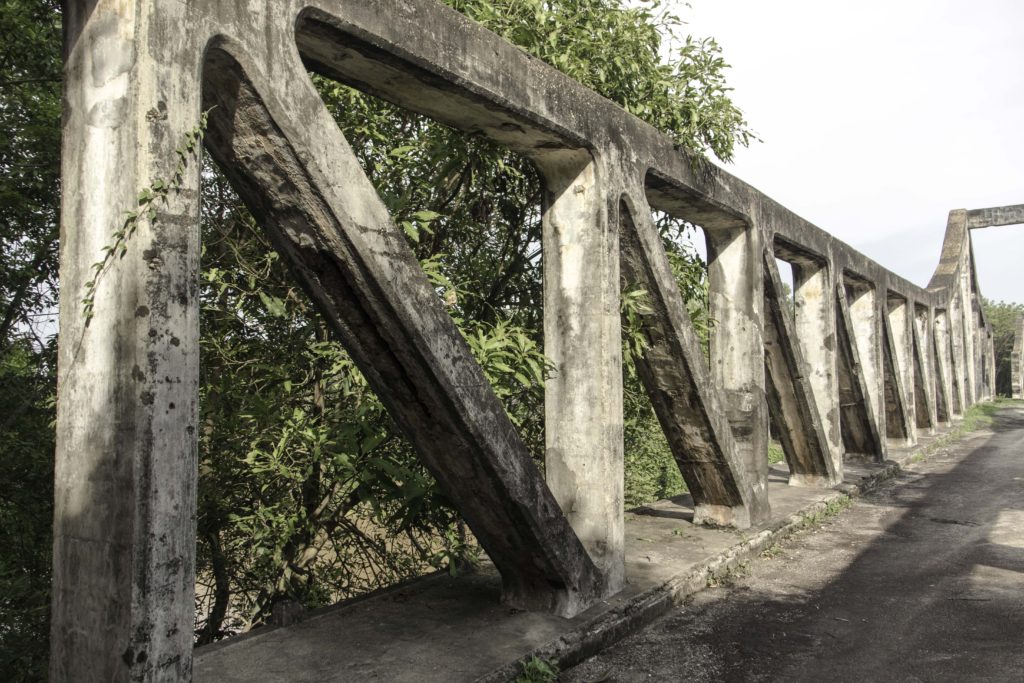 During the Vietnam War it was still used by the US troops as the highway was crucial as it was the only highway connecting Phuoc Vinh to Bien Hoa. The need to keep the highway open for supply convoys meant that there had to be a permanent presence at the bridge. For at least a few years during the sixties, there was a US platoon posted a bit north of the bridge and the bridge itself was guarded by an ARVN unit. The large gap was built over with a military bridge in order to carry the passing trucks.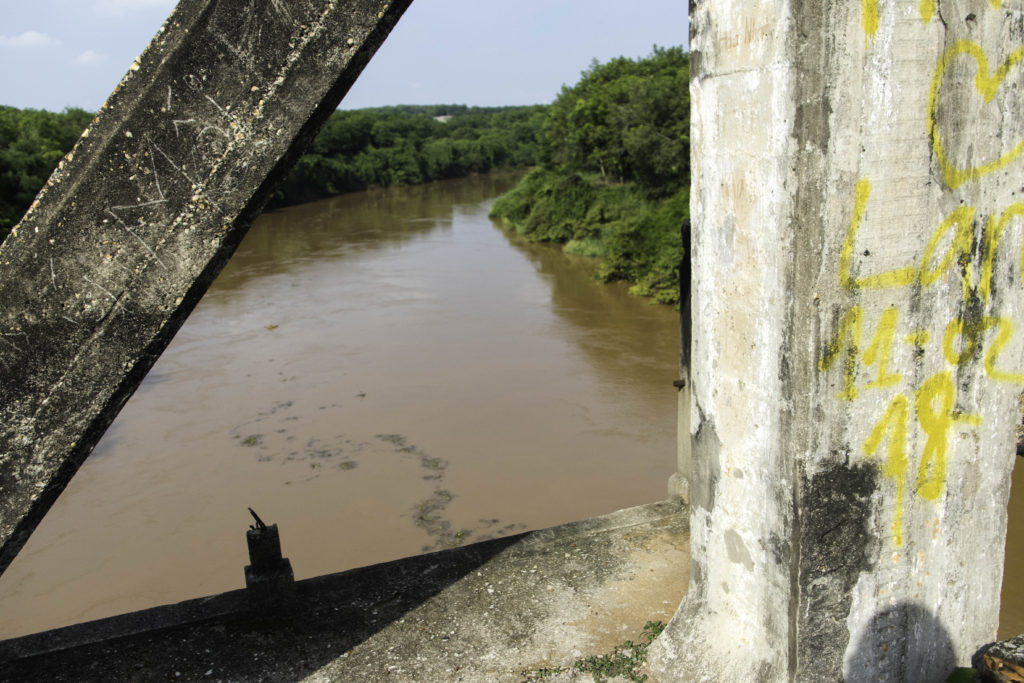 During the war this was a very hostile area deep in to the jungle and rubber plantations. Phuoc Vinh five kilometers north was the closest fixed installation so guarding this area would have been a very dangerous task although it was within artillery range from Phuoc Vinh.
Today the bridge is more or less in the same condition as it was during the war, making this one of the rare sites where one will get a good view of what it really looked like. For our visit we approached from the north as we came down from Phuoc Vinh on our way back to Saigon. The video below shows well the approach to the bridge and also a short walk on the bridge with the new highway bridge being just a couple of hundred meters west.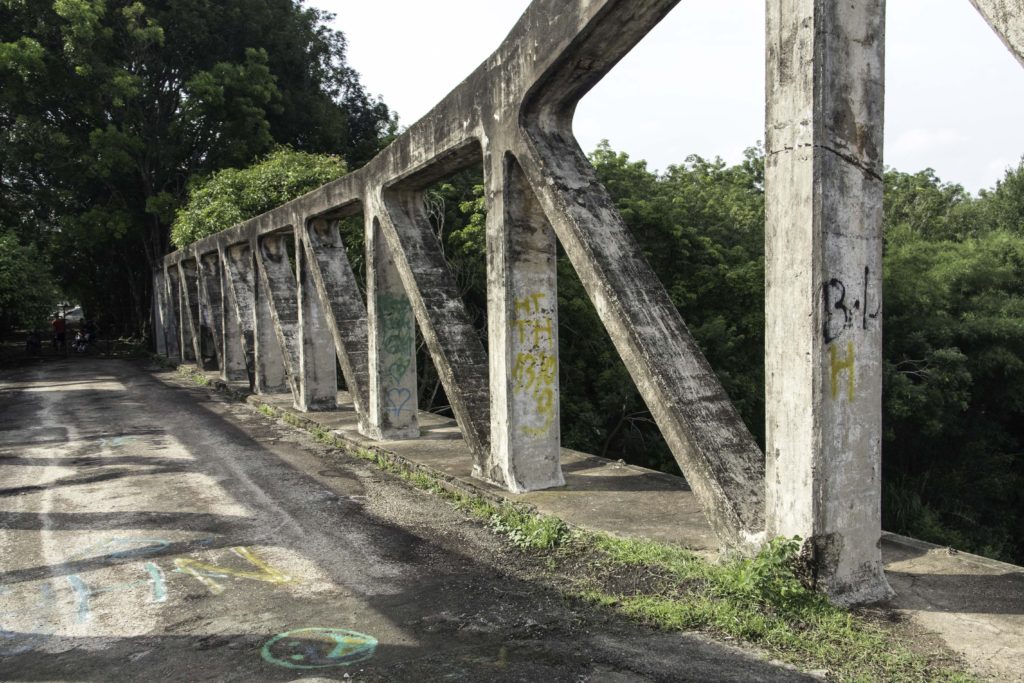 A stop here is definitely a must for the history traveler passing by between Dong Xoai and Saigon. One will reach the bridge in just a couple of minutes off the highway from either side of the river. There is a monument at least on the north side of the bridge declaring it a provincial relic.
JT
How to get there
The bridge is located long the highway DT741 about six kilometers south of Phuoc Vinh. There are access roads on both sides of the river. From the main highway it is only a few hundred meters to the bridge.
Decimal coordinates: 11.253651, 106.759547
Back to III Corps>>>