South Vietnam President Nguyễn Văn Thiệu's hometown is near Phan Rang-Thap Cham city in Ninh Thuan province. Several kilometers from the city itself is the fishing village of Tri Thuy in coastal Ninh Hai district. It was in this village that Thiệu was born. I visited the house recently, and like every time I've passed by since moving here, there's a group of middle aged women playing an aggressive card game ("Tiến Lên," I assume) on the front porch, throwing cards, throwing chips, and scolding each other.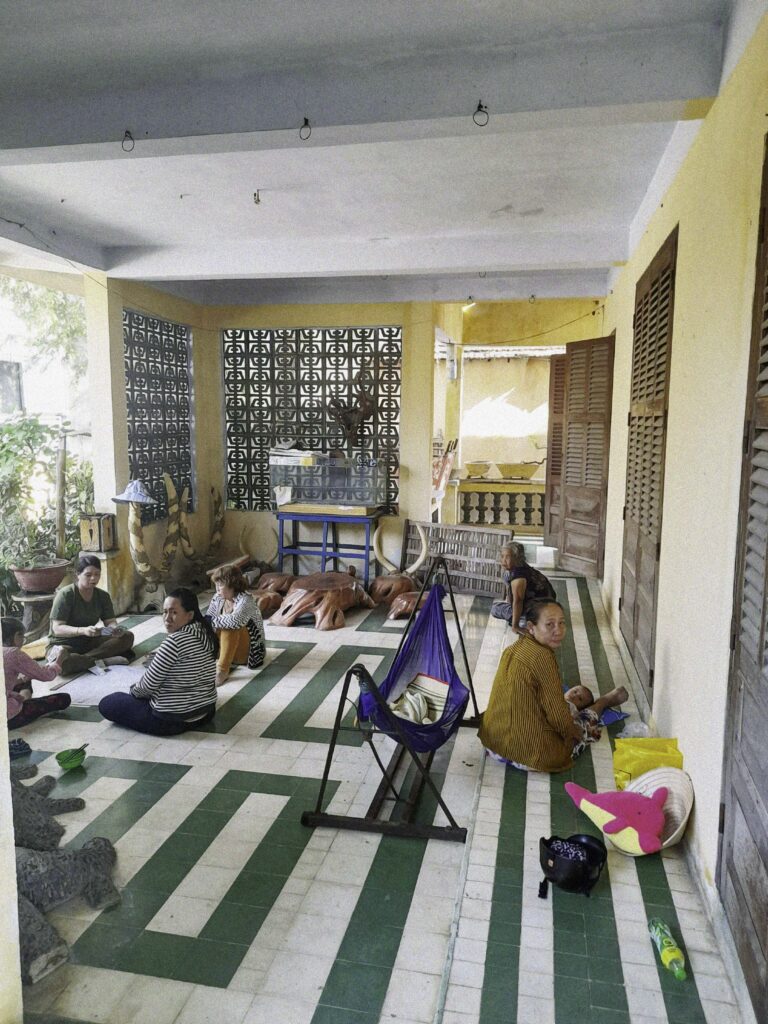 I spoke to the owner, who's been living here for 25 years or so. She confirmed this is where Thiệu was born in 1923. My understanding is that the house that's here now, Thiệu had built in 1973 for his parents who were still living at the address. Like the grand Presidential Beach House that Thiệu also built, about 3 kilometers away, this one is simple. There are just a couple of rooms and an attached kitchen.
The house sits on an alley in the village. The frontage is pretty impressive, as it's a wide lot with a yard filled with bonsai trees. The house itself has aged, but one can discern that it was once a bit of a showpiece. There's a large tamarind tree at the gate, which appears to have also lived at this address for a good long time. Inside the house, the framing and some of the fixtures are clearly original, including the tiles and perhaps even the mounted animal horns. Over the family altar is a wooden frame with Chinese characters that, research tells me, translates to "The Element of Luminescence."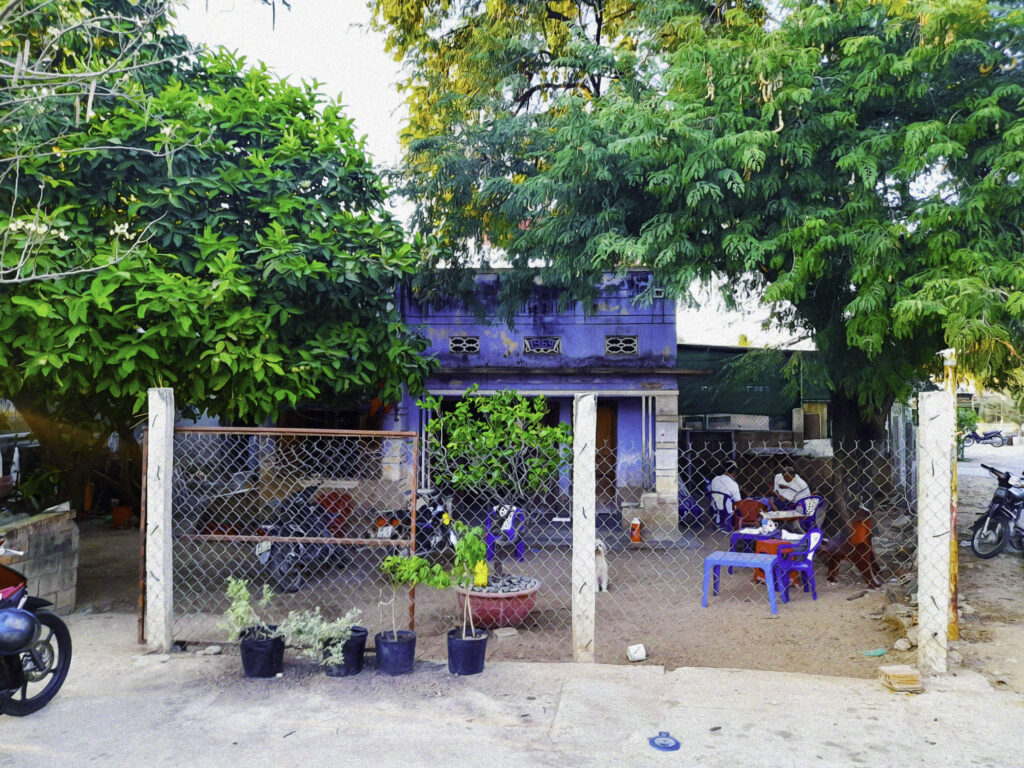 After 1975, when the Thiệu family was long since gone, the new Phan Rang government took control of the house and used it as a district office of culture and information, a kindergarten, as an agricultural cooperative warehouse, presumably simultaneously. It was then awarded to the revolutionary family of a woman named Trương Thị Thìn. Thìn's daughter, Lê Thị Lệ, is the woman that showed me around the house.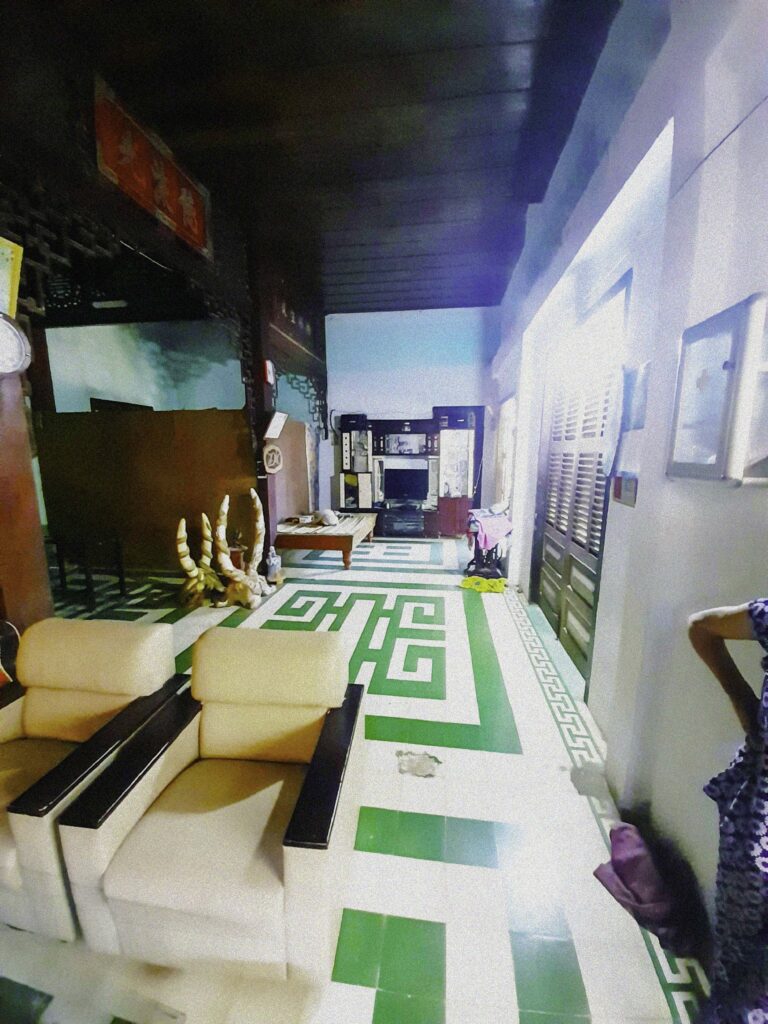 About 6 houses up the alley is another beauty of a house, this one built in 1969. Ironically, this is where the local fellas play Tiến Lên, throw cards and chips around, and scold each other. It is probably best that these card games are segregated.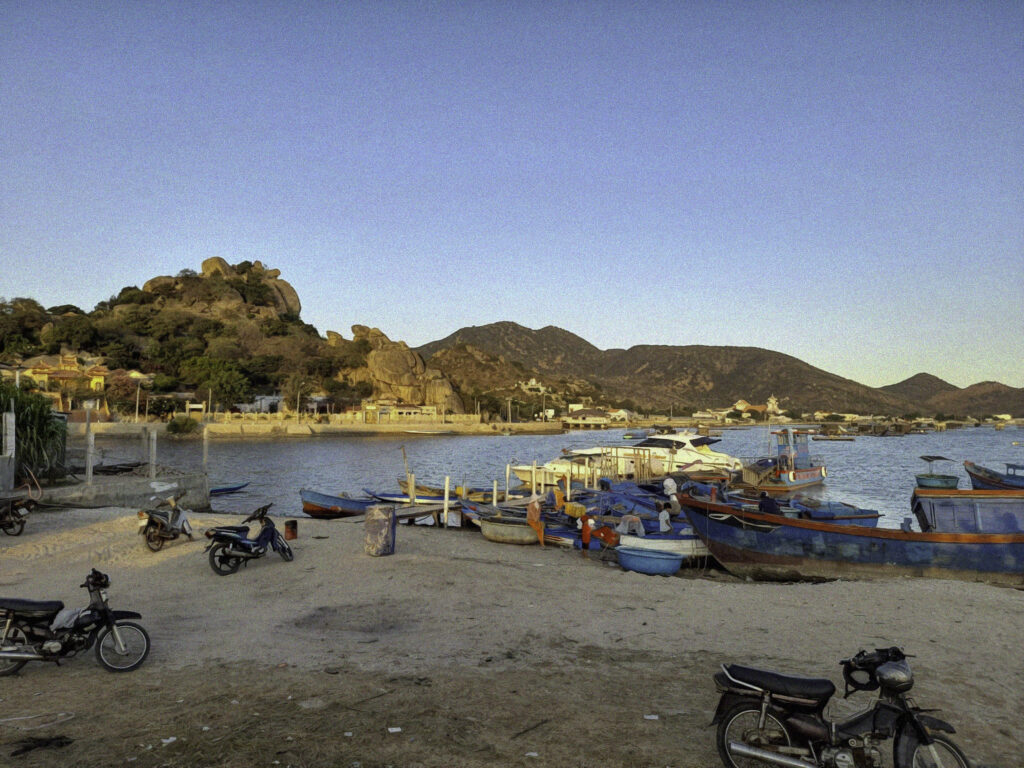 Phan Rang-Thap Cham is about 350 kilometers north of Saigon, and a couple of hours south of Nha Trang. By comparison to its northern neighbor, Phan Rang is undeveloped. It's a slow-paced country town with gorgeous beaches and foothills. This region also has some of the world's best kite-surfing. This is desert, folks, and Phan Rang is known as one of Vietnam's driest and hottest places. That said, visiting certain beaches in the area, you'd think you were in Tahiti. Phan Rang is easily accessed by air to Cam Ranh airport, trains, buses or whatever mode of transportation you can think of. There are also plenty of decent hotels although more of local style than catered for the international traveler.  
SB