Camp Reasoner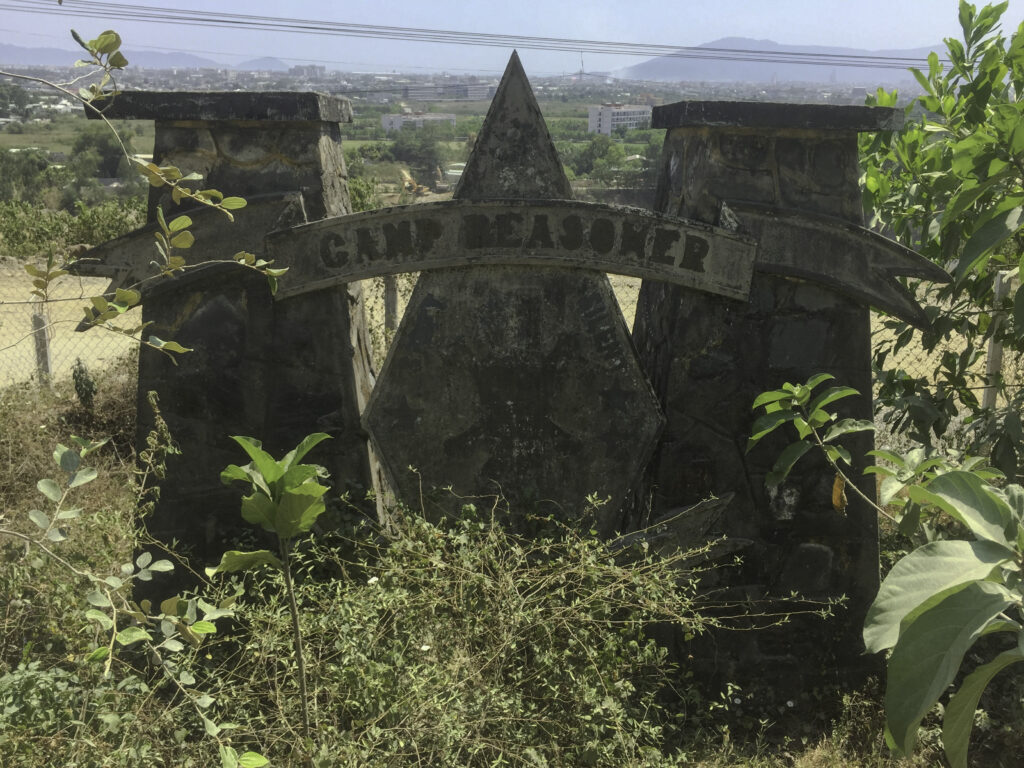 Camp Reasoner was the home of the USMC 3rd Reconnaissance Battalion during 1965 and 1966 and later in the war the 1st Force Recon and 1st Recon Battalion called the base its home. Located southwest of Danang, the camp sat on a ridge of Hill 327. It received its name in honor of 1st Lt. Frank Reasoner, who was killed in action on 12 July 1965, while serving as the Company Commander of Alpha Company. First Lieutenant Reasoner was posthumously awarded the Medal Of Honor for his actions of in July 1965 near the village of An My in the Danang Tactical Area Of Responsibility. The 3rd Marine Division Headquarters was located directly above the camp further up the mountainside.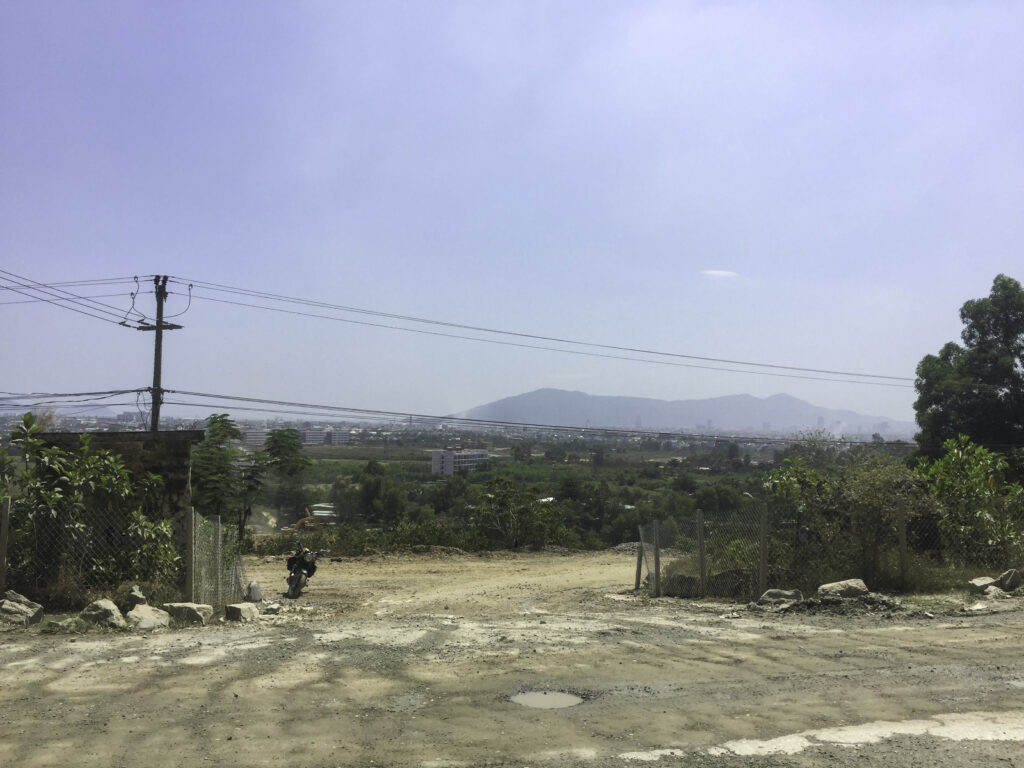 I was on a motorcycle trip and I awoke in Da Nang with the goal of arriving in Quang Tri province, near the former DMZ, by midday. Then I got a message from one of the team members of Namwartravel, he really knows his stuff and told me to go check out a site on my way north: the original guard post and sign for USMC Camp Reasoner, about 10 kilometers from the central Danang. The guard post and sign were part of the original gate and entrance to the installation.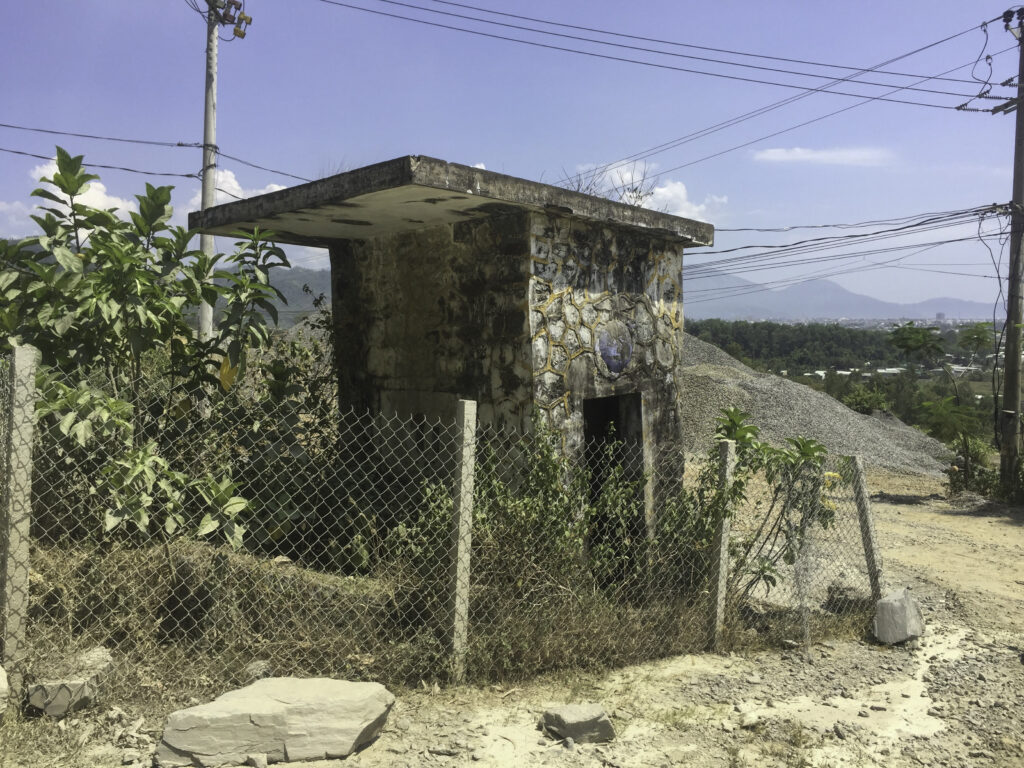 The ride out of the city and up the hills outside it, where Camp Reasoner is located, was dusty and hot. The hills are now mines and construction sites. The roads were horrible and clogged with slow moving, full but poorly sealed, dump trucks shuttling up and down the hills. The going was slow, I had to dodge bouncing stones. That said, and the GPS coordinates below are accurate.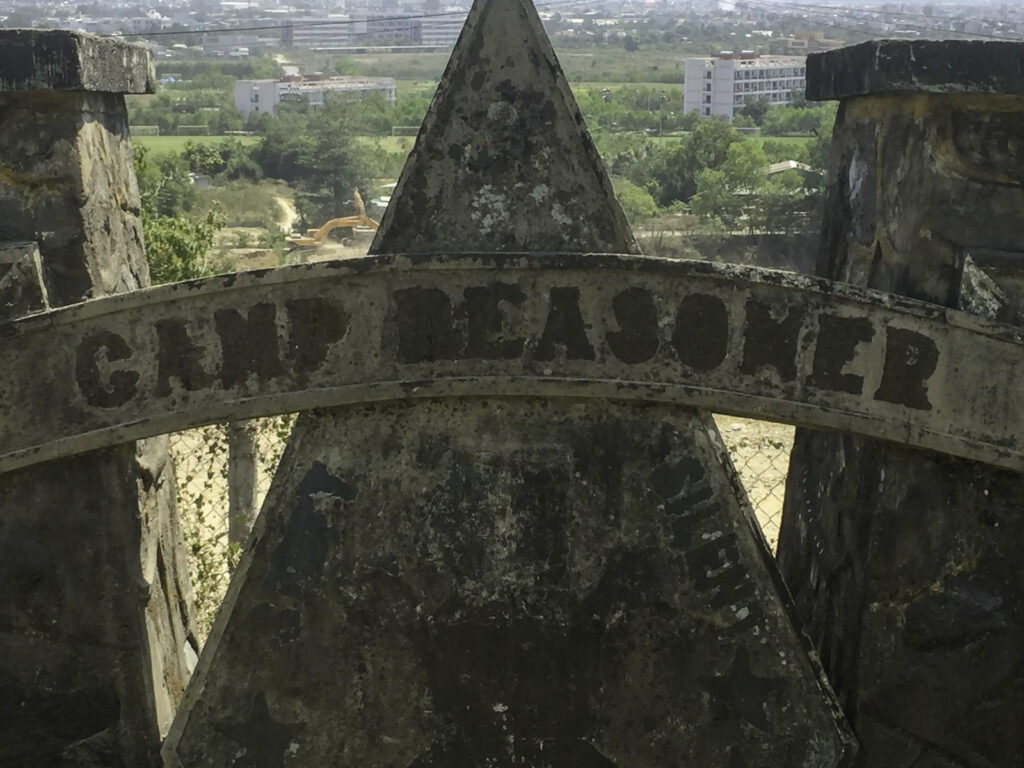 What a reward awaited me when I arrived there. The original guard shack at the entrance to Camp Reasoner is perfectly preserved, and a few meters away from it was the camp's concrete sign replete with the USMC insignia hand carved and painted on it. Both objects have chain link fences around them. Someone is protecting and preserving this site. As it turns out, a group of 3rd Recon Battalion Marines in the US is petitioning to arrange for the transfer of the gate and shack to USMC Camp Pendleton in California, to bring them home. Ideally, they'll be able to do so. It's rare that such objects, especially those with US armed forces markings on them, survive the years in Vietnam.
SB
How to get there:
As the camp site is located very near Da Nang city and its airport, visiting here is easy. Either get there while you're on your way to or from Hue or arrange for a half day visit here combined with some of the other sites located in the Da Nang area such as An Hoa Combat Base, Hai Van Pass or FB Los Banos.
Decimal coordinates: 16.038320, 108.153556